A short guide for American citizens banking in Canada
Whether you're an American going north of the border to study, work, or migrate, or an entrepreneur in the United States with some business transactions in Canada, you will find it convenient to have a Canadian bank account.
Although not required by law, having a Canadian bank account if you're to work in Canada is a smart move. That's because a bank account is crucial for processing your local bills and payments as well as in establishing your credit history. Another reason is that most employers would want you to have one to make it convenient for them to process your salary and pay taxes. If you'll be working there, it will be your obligation to pay taxes. Although if you don't have a Canadian bank account, you can also pay your taxes through wire transfer to the Canada Revenue Agency. You can also make this payment using an internationally-issued credit card via a third-party service.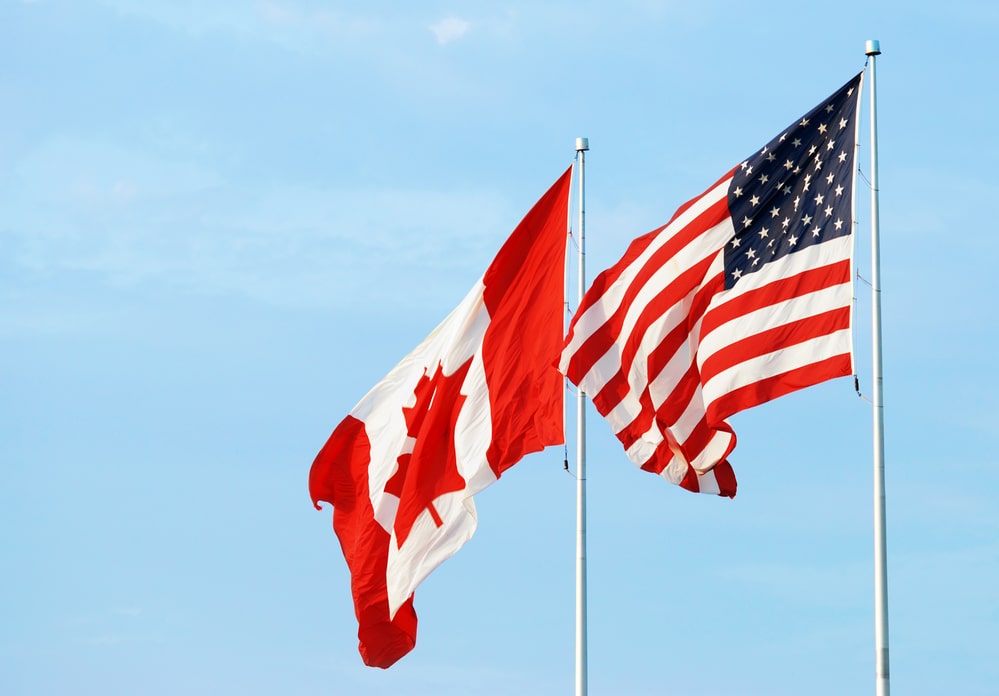 If you're staying put in the US with business transactions receiving payments from or sending payments to Canada, opening a Canadian bank account would also come in handy to cut down on expensive conversion fees and other transaction costs.
By sorting out your finances first, everything will be in place upon your arrival or when you need to make transactions there. To help you do that, here's your guide to banking in Canada.
Can an American citizen open a bank account in Canada?
Yes. If you're not a Canadian citizen or not residing in Canada, it is possible to open a bank account provided that you can present the required documents for identification which will be discussed shortly.
People in Canada, have the right to open a bank account even if they:
Are unemployed
Don't have money to immediately deposit into the account
Have been bankrupt.
How to Open a Canadian Bank Account
Most banks in Canada will typically require you to personally go to the bank for you to open an account. Different banks may have varying specific requirements that's why calling the bank and asking what they require before going there would be a good idea.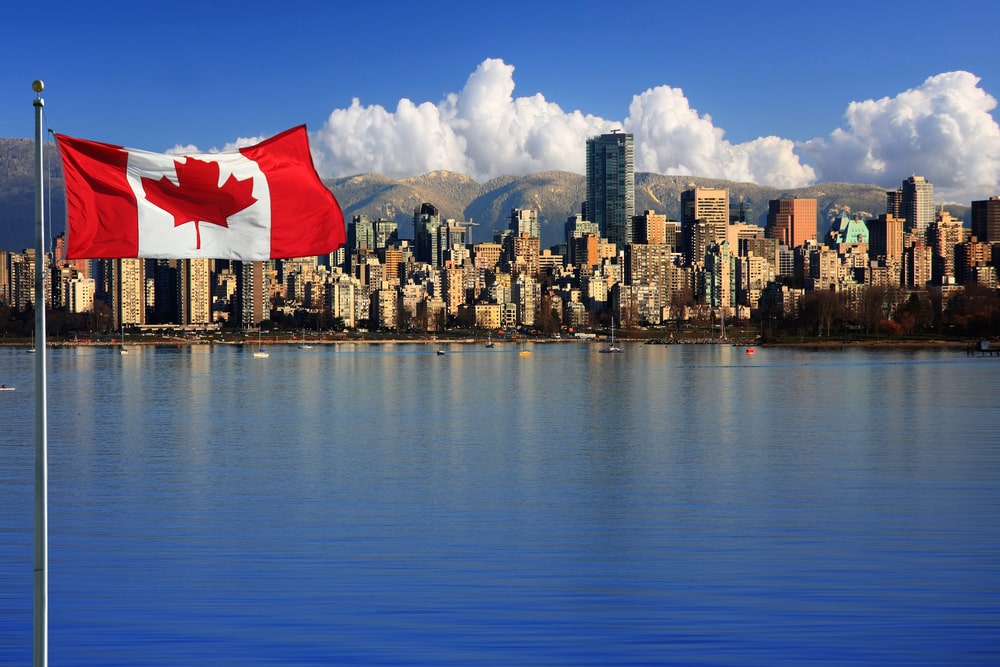 Typically, banks will require the following information and documents:
Your immigration papers (or permanent residency card if you have one)
Your valid passport and/or driver's license
Proof of address
Your Social Insurance Number (SIN)
Majority of financial institutions may accept these immigration documents:
Work or study permit
Temporary Residence Permit
Confirmation of Permanent Residence
Which Banks Don't Require SIN?
The Income Tax Act requires banks to report interest income to the Canadian government. That's why if you're opening an account that earns interest, the bank will require you to provide your Social Insurance Number (SIN). If you don't have a SIN yet, you may consider a non-interest bearing account. Most banks don't require a SIN to open accounts of this type.
Listed below are some of the Canadian banks where you can open an account without a SIN:
Can I Open a Canadian Bank Account from the US?
Yes, it is possible.
Typically, most banks in Canada will require you to make a personal appearance for you to open a bank account. However, opening a Canadian bank account without leaving American soil is still possible, although it may not be as easy as when there is face-to-face interaction, and the process will take a number of days. You have three options to make this happen:
1. Find out if your American bank has branches or affiliations with Canadian banks. If they do, ask them if it's possible for you to open a Canadian bank account in the US through them. Most likely, they may have a process for opening cross-border accounts. Prepare your immigration details (study or work permit) as these will be required to proceed with the process.
​Below are some of the banks with branches in both the US and Canada:
BNP Paribas
Citibank
HSBC
TD Bank
Take note though that these accounts may require prohibitive minimum opening deposits or maintaining balances. They can also charge significant account maintenance fees.
2. Another option would be opening an international bank account, which could be an easier process. International bank accounts will come in handy for managing your money and for minimizing banking costs.
3. Your third option would be opening a virtual bank account. This is ideal if you're not really planning to move to Canada and therefore have no immigration papers to show for. You just need a bank account where you can receive payments from your Canadian clients, send payments to your Canadian suppliers, and other cross-border transactions. With a virtual bank account, you can save on banking costs.
While there are various smaller local banks in Canada, banking with one of the major banks may be more beneficial as they provide better account-opening offers and customer support, flexibility, ease and efficiency, not to mention extensive coverage of locations with branches across the country. The following are the "Big Five":
Keep in mind that monthly fees may be charged for having a Canadian bank account if you're not a student.
Rules for US Citizens Opening a Canadian Bank Account
Americans opening a bank account in Canada or in any other foreign country are required to disclose it to the federal government depending on how much balance you have in your accounts. In general, American citizens having a balance of $10,000 or more in foreign banks are required to submit a Report of Foreign Bank and Financial Accounts (FBAR form) each year. This is filed to the Financial Crimes Enforcement Network (FinCEN), a bureau of the Treasury Department responsible for the war against money laundering.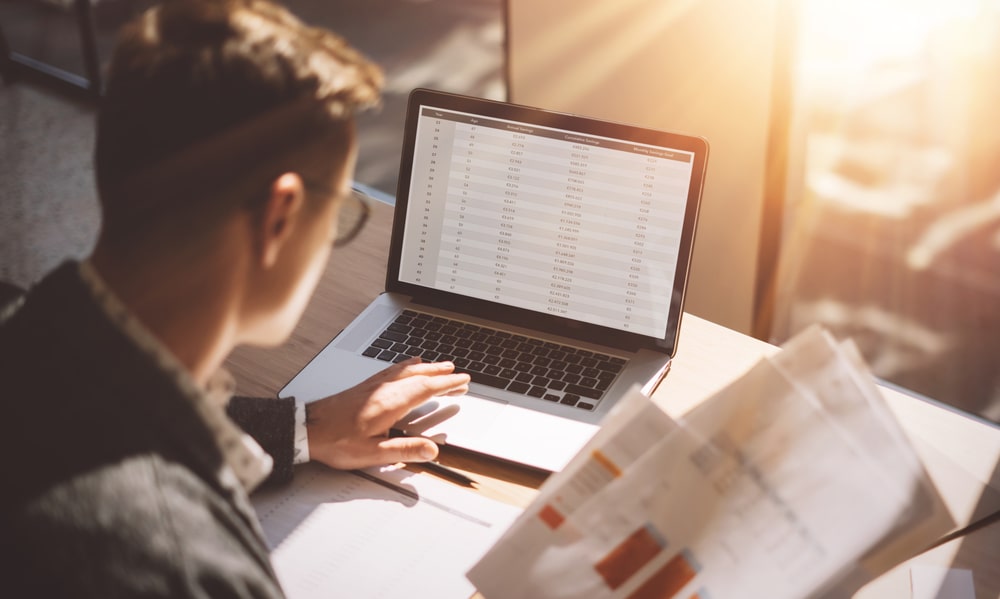 Depending on your tax filing status, if you have $50,000 or more, you're required to report your foreign accounts on Form 8938 and file it to the IRS using their federal tax return. (Filing both forms may be required for some taxpayers). Hefty penalties await those who fail to file the required forms.
Some Differences in Banking Between the US and Canada
In many respects, the Canadian and American banking sectors are related, but they also differ in many ways including ways of doing business.
Banking Landscape
History paints the Canadian banking landscape with bias for a limited number of banks (85 banks), but with many branches. Influenced by the British way of banking, it puts emphasis on stability over experimentation. In contrast, the American banking scene with nearly 5,000 banks, veers toward localization and decentralization, and is more receptive to experimentation. Thriving in trial-and-error, it became the largest banking system in the world.
Regulation
While the Canadian banking system gravitates toward safety and soundness, the banking system in the US revolves around anti-money laundering, banking access, consumer protection measures, and privacy.
Methods of Payment
Credit card rewards and similar promotions are not as attractive to Canadians than they are to Americans. While Americans are used to paying with plastic, Canadians' favorite mode of payment is through Interac e-Transfer. They send payments using the recipient's email or phone number, this way there's no need to divulge their account details.
Bank Numbers
While American banks use bank account numbers, Canadian banks use client card numbers, which is actually your debit card number.
Deposit Insurance
Whereas the Federal Depository Insurance Corporation (FDIC) insures US bank accounts for $250,000 per account, the Canadian Depository Insurance Corporation (CDIC) only underwrites each account by $100,000.
Whether you're moving north of the border permanently, semi-permanently or actually not setting foot on Canadian soil but just conducting cross-border transactions with your neighbors up north, there are several options for Americans on how you carry out your banking transactions in Canada.