The United States of America is attracting foreign investors to start a company there because of its massive market size, availability of cheap capital and investors, and the opportunity to obtain a Green Card through business. If your
Tapping the massive market of the United States is the ultimate goal for many businesses worldwide. That's why many foreign investors would want to start a company or expand their business in the Land of Opportunity. With a company set up in the U.S., selling to the American market is made simpler from a tax and customs perspective. You also gain access to the American capitals market - thanks to angel investors, venture capitalists, the public capitals market. A U.S. presence could also boost your company's reputation globally and could be your way to obtaining an American work visa, albeit this isn't a guarantee.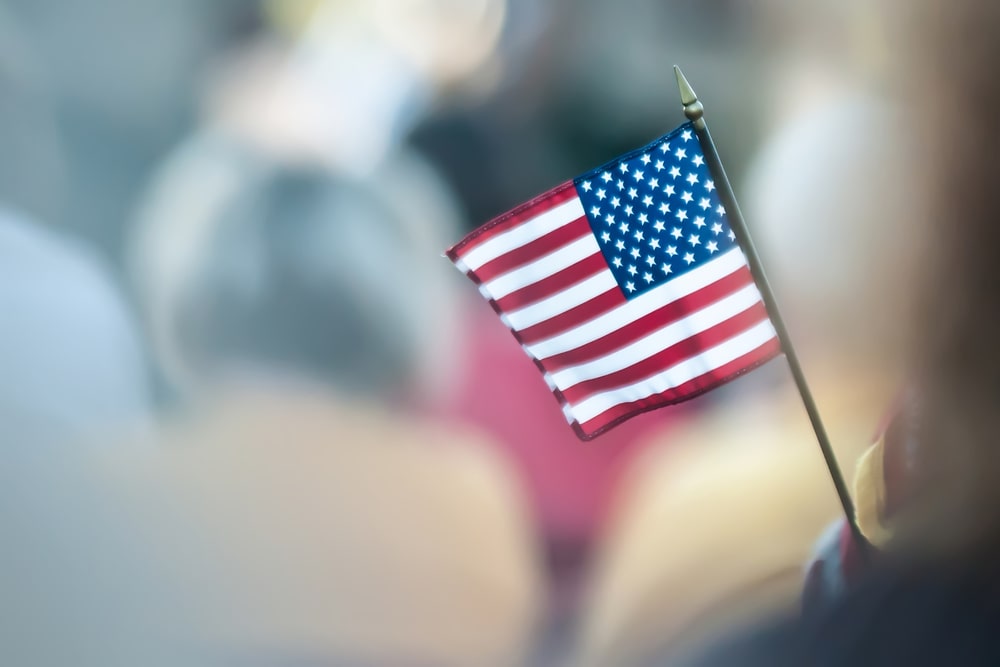 What are the requirements to register a company in the USA?
Business Entity. To register a company in the US as a foreigner, you must first choose the legal structure of your business entity and the state to incorporate and conduct its operations in the country. This will be discussed in the succeeding section. If the company you are forming is involved in e-commerce or other online model, thus, does not require a physical presence in the country, you may want to consider registering in Delaware, Nevada or Wyoming where the taxes and/or regulatory compliance is lower compared to the rest of the states.
Decide on a unique name for your company.
Pick a registered agent. Most states require a designated "registered agent" who is a resident of the state. This is a person or entity in charge of receiving official mail and service of process (tax and legal information) on behalf of your company.
Submit Certificate of Incorporation or Articles of Organization (depending on the legal structure). Abide by the procedure in the state you are registering your company. The typical basic requirements include the name of the company, shareholders' or members' names and your registered agent's name and address.
You can start a business in the U.S. even if you are not planning to visit the country or you don't have a visa. However, if you do not have a valid work visa, the federal government may disallow you from operating an LLC from another country. American laws allow foreigners to be a director and/or shareholder of American corporations. However, a visa is required for someone to be an officer and perform any responsibilities in the U.S. You do not need to be a resident or citizen to be able to open a small business in the US.
Alternatively, you can register your business online in just a few minutes with BusinessAnywhere. BusinessAnywhere can handle the entire process from start to finish: name registration, filing the articles or organization or articles of incorporation (depending on entity type), drafting your operating agreement, and providing your registered agent service and registered address. BusinessAnywhere is the entrepreneurs' toolbox providing company formation, registered agent service, remote online notary and virtual mailbox services. This is our top choice for company formation.
Establishing a company in the US enables you to do certain things, such as:
Opening an American bank account could be a complicated process. An alternative to traditional banks would be virtual banks, such as B2B Pay where you can open a virtual bank account in Europe even if you're not a resident and accept payments from 35 countries including the US. If the US company you're setting up regularly exports goods and services to Europe, then a B2B Pay International Bank Account Number can save you a lot of time and trouble. Learn more about how a B2B Pay virtual bank account can benefit your business here.
Also note that citizens from Cuba, Iran and North Korea are banned from owning American companies and other US assets.
Legal structures
There are many forms of legal business structures, but the most common ones are the partnerships, limited liability companies or LLCs, and corporations. Whatever type you decide on, you have to form your business structure in accordance with the laws of the state where you are setting up your entity. Except for partnerships, all types of business entities need to file documents of organization with the state government. Documentation requirements are discussed in the succeeding section.
1. Partnerships
A partnership involves a group of two or more persons (these could be people, LLCs, other partnerships, corporations, trusts, or others) to conduct, as co-owners, a business for profit. These persons hold responsibility for any profit and loss and all liability of business. Each partner agrees to share profits and losses, sharing joint and several liability to the partnership.
The US government requires partnerships to submit an informational document to disclose the partnership's profits and losses and the allocation of the profits and losses to the partners. The partnership itself does not pay taxes, but taxation is somewhat complex for the partners.
Partnerships are relatively inexpensive to set up. The three types of partnerships include:
General Partnership - General partners share equal partnership and equal ownership. They share all liability and business operations unless expressed otherwise.
Limited Partnership - One or more general partners take on management and personal liability for partnership debts. It also includes one or more limited partners who participate in capital contribution and profit sharing but do not have active participation in running the business and do not take on liability for the debts of the partnership exceeding their contribution.
Joint Venture - time-based partnership where two or more individuals collaborate for a specific project for a certain period of time. The JV is terminated when the project is completed. If they wish, the partners can continue to collaborate after the dissolution of the JV by forming a general partnership.
2. Limited Liability Company
If you wish to set up a Limited Liability Company, you have to register it with the Secretary of State in the state where you're starting the company. The laws of that state govern that LLC. Composed of at least one member - where members are not necessarily natural persons - it is a hybrid of a partnership and a corporation. As such, it can determine profits and losses to individuals and can also limit personal liability. LLCs are favored for its flexibility where it can be as complex or simple depending on what the members prefer.
The management and levying of taxes in a Limited Liability Company is similar to a Partnership, although it runs as a limited liability corporation. Limited liability for members differ and is determined by state law:
Like a limited partnership, certain members can have limited liability while others can have no limited liability.
Like a corporation, members can share the same limited liability.
Or like a general partnership, members can have no limited liability.
Depending on the state where you're establishing your business, you may need to specify a date in the future for the automatic dissolution of your LLC. Also depending on the state, you and the other members may also need to decide whether to dissolve the LLC or vote to continue, should one of the members die, declare bankruptcy, or experience a calamity.
If the Limited Liability Company possesses more than two of the four characteristics of a corporation - centralized management, limited liability when it comes to assets, ownership transfer capacity, and continuity of life - then the LLC becomes a corporation and corporate taxation will apply.
3. Corporation
This legal structure is preferred by many foreign companies when registering a business in the US. Like LLCs, corporations are bound by the laws of the state where it is formed so rules for forming and running corporations will vary from one state to another. Although you can incorporate in one state and set up its primary place of operations in another state. However, it would be wise to choose a state to form your corporation in the state where you plan to establish your business operations.
You need to file (usually online) a certificate of incorporation with the Secretary of State in the state of your choice. Typically, corporate shareholders appoint directors who are responsible for establishing company policy and elect officers. The directors should be natural persons and they can be foreigners, but not foreign companies.
Corporations in the US are legally deemed as legal persons, thus, allowing them to enter into contracts, bear liabilities and take legal action as well as be sued like a natural person.
What documentation do you need to register a company in the USA?
Documentation requirements may vary from state to state, but generally, these are the requirements.
To register a corporation, the following documents are required:
Articles of Incorporation or Certificate of Incorporation
Certificate of Shares for each shareholder
Organizational Minutes and Bylaws (Optional: shareholder agreement)
IRS Form SS4 - Application for Employer Identification Number
To register a Limited Liability Company, the following documents are required:
Articles of Organization or Articles of Formation
Member Certificated for each member
Operating Agreement
IRS Form SS4 - Application for Employer Identification Number (EIN)
You must submit a report (cost: $50) once you have incorporated your business. You also need to pay franchise tax (minimum of $175) each year.
How long does it take to register a company in the USA as a foreigner?
Generally, the waiting time for foreign citizens to get an Employee Identification Number is at least 30 days. If your owners or directors are not American citizens, you can get a Tax ID by filing with a special IRS division. Processing time will depend on the state you are registering and the amount of backlog they have.
A lot of online services offer assistance in the formation of companies in the US for as much as several hundred dollars. Nonetheless, the documentary requirements are typically uncomplicated and states usually provide guidelines online to aid you in filing the necessary documents.