With B2B Pay, you get a free virtual bank account with your own IBAN number. You can use this account to receive payments within Europe, bringing you closer to your customers. Payments to your virtual bank account will be sent to your domestic bank account for a fee of only 1% from the mid-market Bloomberg rate at the time the money comes into the account.
B2B Pay is able to offer this to you by coupling virtual bank account in Europe with the best rates for getting the money to your domestic bank account. Your customers from any of the 35 countries of the SEPA zone can make a simple local payment without the hassle of reference numbers, to a virtual account that is in your name.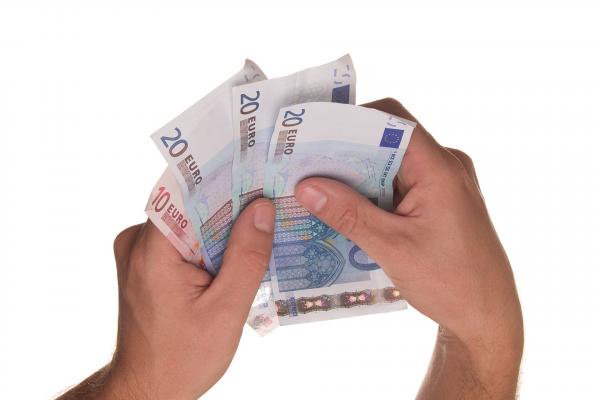 ---
Opening a fully featured bank account
If you live in Europe, opening a European bank account is easy. All you need is a proof of address, a few phone bills, and an ID card. But opening a bank account in Europe without residency is either very expensive or impossible. If you want to open a personal bank account your options are quite limited. Opening a corporate bank account is even harder and will cost a fortune in setup costs and fees. The service we offer is a good solution if you don't need the full stack of banking services in Europe and merely want to collect money from your customers or clients.
Opening a personal bank account in Europe
There are banks that will let you open an account if you're not a resident, but most will outright refuse you as a customer.
Opening a business bank account in Europe
It is possible to open up a European business account without a registered business in Europe. But only if you have enough transaction volume -- 10M€/year and up. Banks still require that you set up a subsidiary in their country, which is a pricy endeavor that involves lawyers, accountants, auditors, and bookkeeping. Even with the easiest EU banks, opening a corporate account it can take considerable time and money to get things setup properly.
---
Why is it so hard to get the service you want from traditional banks as a non-resident?
Many non-EU companies only need a bank account in Europe for one or two specific services. However, banks will try to push packages to new clients including checking accounts, credit cards, global payment services, insurance, credit, etc.
Because of this service model and the subsequent requirements for Risk Management and Compliance, applying for an account soon becomes a bureaucratic nightmare that takes a lot of effort and time. Time that could be directed towards doing business instead.
---
What is a virtual bank account in Europe?
With a virtual bank account, you can get the exact service you need without the costs and complexity of dealing with a fully-fledged bank account. For example, if you just want to collect payments in Europe, you probably have little interest in sophisticated internet banking, bank statements, audit reports and a dozen other options.
Virtual IBAN account
Looking at the market from this new perspective, B2B Pay recognizes the need for a simpler way to do business in Europe. If you're a global exporter that doesn't yet have the volume to set up subsidiaries that meet the requirements to open a traditional bank account, you must rely on wire transfers from your importer. That means delays and a steep fee of 3% to 6% per transaction. With B2B Pay's virtual IBAN account you can receive payments in the EU, without the hassle or the costs.
With B2B Pay, you can open a virtual bank account that provides exactly what you need from a bank account. No complex applications or compliance processes, no additional costs for services you don't need.
The B2B Pay virtual bank account with IBAN in Europe
B2B Pay is offering a simple solution: after a basic compliance check you will get your own European IBAN number. You can then benefit from free bank transfers from B2B importers from all 35 SEPA countries. B2B Pay instantly transfers the money to your domestic bank for a much better fee: up to 80% cheaper.
B2B Pay is very easy to set up and there are no maintenance fees.
After setting up your account you will receive your free IBAN account number. You can use it right away on your invoices and contracts with customers in the SEPA zone, which include all major European countries. You will get a notification when money has been transferred into your account.
Which countries?
Virtual bank account USA
For US companies that regularly export goods or services into Europe a B2B Pay IBAN number can save a lot of time and hassle. This includes non profit organisations.
India
Indian exporters can expect to save even more money and paperwork with a virtual bank account in Europe.
Other countries
We are also working with customers in other countries, including Canada.
---
Further readings