When it comes to payments, speed is everything. Whether you're paying for items, services or sending money to friends and family, you want the transaction to be as quick and seamless as possible.
Enter Swift Payments.
Swift Payments is a payment processing platform that enables businesses to accept payments fast and efficiently. With Swift Payments, companies can accept payments via credit card, debit card, or ACH (Automated Clearing House) transfer.
Swift Payments is also perfect for businesses that need to send out invoices or receive payments regularly. With Swift Payments, companies can set up recurring payments to get paid automatically and on time.
Swift Payments is secure, reliable, and easy to use. Sign up for Swift Payments today and start getting paid the way you want, on your terms.
Swift International Payment System - A New Way To Send Money Abroad
We all know how frustrating it can be to send money abroad. You have to find a service you trust, ensure the recipient can receive the funds, pay exorbitant fees, and hope that the money arrives safely.
Using Swift Payments, you can transfer money to over 200 countries worldwide, including most major currencies. What's more is that you can do it all from your computer or mobile device.
There are a few things you'll need to do when using the Swift system:
Create an account and link it to your bank account.
Choose a recipient and enter their banking information.
Decide how much you want to send and confirm the transaction.
Once you've done all of that, the money will be sent instantly, and you'll receive a confirmation receipt. Additionally, you can track the status of your transaction online.
The Swift international payment system is a safe and efficient way to send money abroad. It's fast, easy to use, and doesn't cost a fortune. So next time you need to send money to someone in another country, consider B2B Pay to facilitate a smooth transfer.
How Do Swift Payments Work?
Swift payments are electronic payments that are processed by the Society for Worldwide Interbank Financial Telecommunication (SWIFT). This system is used by Banking and other financial institutions all over the world to send and receive money quickly and securely.
When banks need to transfer money to each other, it will first need to have the correct SWIFT code for the recipient bank. It will then send a message to SWIFT with the payment details, including the amount, the sender and recipient, and the SWIFT code.
SWIFT will then process the payment and send a confirmation message back to the sender bank. The whole process usually takes less than a day and sometimes even just a few hours.
There are many types of swift payments, but the most common are bank-to-bank payments and international money transfers. Bank-to-bank payments are usually made between businesses, while international money transfers are often used by individuals.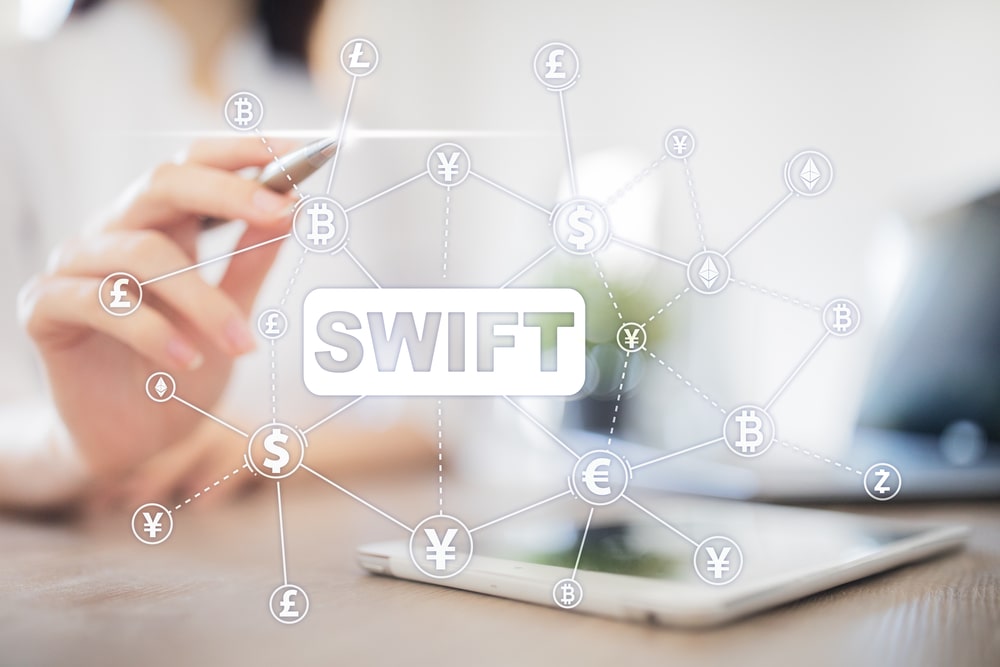 Take a look at just a couple of the benefits of using Swift Payments:
Security
Swift payments offer exceptional security. SWIFT uses high-level industry standard measures to protect its network, and the information sent through it. This means that there is minimal risk of fraud or theft.
Speed
Another advantage of swift payments is that they are speedy. This is especially useful for international money transfers, as it can sometimes take days or even weeks for a traditional bank transfer to go through.
Tracking Payments In Real Time With Swift Payments
Since its inception in 1973, the SWIFT network has been the backbone of international banking, facilitating the vast majority of cross-border payments. In recent years, however, the network has faced stiff competition from newer, faster payment systems such as Visa's real-time payments platform and the Interbank Mobile Payment Service (IMPS) in India.
Now SWIFT is fighting back with its own universal real-time payment tracking service, which went live earlier this month. The new system, which is available to all of SWIFT's 11,000 member banks, allows customers to track their payments in real-time, regardless of which network the recipient is using.
The service is based on SWIFT's existing Global Payments Innovation (gpi) platform, which has already seen widespread adoption. The new real-time tracking service is an extension of gpi. It builds on the existing gpi platform's ability to track payments end-to-end. The service uses SWIFT's global payments database to provide real-time visibility of payments as they move through the network.
Banks can provide their customers with tracking information via their existing channels, including online banking, mobile banking, and customer support channels. Customers can also track their payments directly on the SWIFT gpi tracker, which is available to all banks connected to the gpi network.
The launch of SWIFT's universal real-time payment tracking service is a significant step forward for the network and will help it to retain its position as the leading provider of cross-border payment services. The service is an essential differentiator for SWIFT and will allow it to continue to compete effectively against newer, faster payment systems.
B2B Pay And Swift Payments: Streamlining The Payment Process
If you're like most business owners, you understand how important it is to get paid quickly. After all, your business can't function without money coming in. That's why you need a business bank account that offers a swift payment feature.
When B2B Pay was founded, one of its key goals was to make it easy for people to pay their bills and other expenses. And that's why the company has a sleek, easy-to-use business bank account with a swift payment feature.
With B2B Pay, you can receive payments quickly and securely. Plus, our business bank account comes with all the features you need to manage your finances efficiently.
Here are just a few reasons to use B2B Pay for your business banking needs:
Get Paid Faster
Thanks to our swift payment feature, you can receive payments quickly and efficiently. This means that you can keep your business running smoothly without worrying about money coming in late.
Enjoy Peace Of Mind
With our secure payment system, you can rest assured that your money is safe. Plus, our fraud protection team is always on hand to help if there's ever an issue.
Save Time And Money
With our easy-to-use platform, you can save time and money on banking fees. Plus, you'll have everything you need in one place so you can focus on running your business.
If you're ready to take your business to the next level, sign up for a B2B Pay account today!