An increasing number of companies, institutions, and individuals, among other entities, are choosing Argentinians as working partners. The second-largest economy in South America offers an educated workforce that makes outsourcing jobs desirable. This is the reason behind the existence of multiple corporate hubs in Buenos Aires.
In addition, the cost of hiring someone from Argentina can be up to half of the regular expense of an employee of a European nation. These aspects, combined with the exclusive goods that Argentina produces, such as world-class wines, make this country a solid trading partner.
Why is settling payments with Argentina is difficult?
However, since 2011, settling payments or having some kind of relationship with Argentina has become very difficult in economic terms: the country has imposed a series of restrictions on the free flow of capital, including exchange rate controls, high tax burdens, and other regulations with the objective of not losing foreign currency reserves.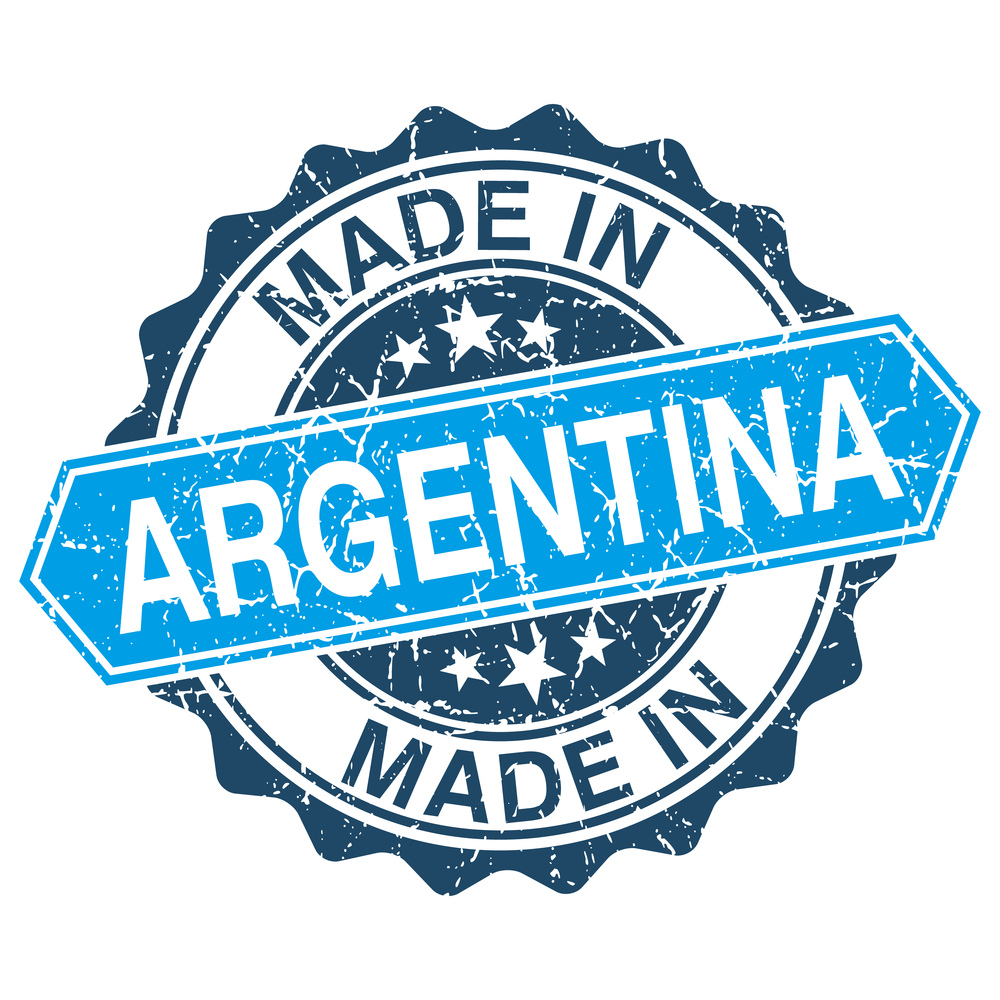 In a recent article, we reviewed one by one the scope of restrictions of payments as well as the problems that Argentinians may face when receiving money from abroad.
As a gentle reminder, these are the main restrictions that Argentina imposes:
Exchange rate intervention: the official exchange rate is only for exporters and importers. No one has access to dollars at that price.
The official exchange rate is 50% lower than the real one. That means when you proceed to pay an Argentinian for a service or goods, the producer will receive 50% less in real terms as there is a compulsory exchange when you send funds to Argentina.
SWIFT transfers are restricted: no resident nor business may exchange their Argentinian pesos for dollars and send them out of Argentina.
Companies may not send money to their headquarters in other countries: they must wait for government approval.
Using Credit Cards to buy imported goods & services at the official exchange rate has a 65% tax.
Each Argentinian resident may only purchase 200 USD per month.
The government tells which companies are able and which are not to buy dollars at the official exchange.
Exporters are obliged to sell their dollars at the official exchange rate.
How to send money out of Argentina legally
Because any law or restriction always finds its loopholes, Argentinians have adopted many systems that help them avoid losing money. Some are legal, and some are simply workarounds. Let's start with the legal procedures to avoid giving money to government authorities.
Blue-chip swap
Argentinians use blue-chip swap operations to buy dollars legally. Blue-chip swaps are capital market purchases & sales of a financial instrument in two different currencies. For example, you buy a bond with Argentinian pesos and then immediately sell that very bond in US dollars. After doing this, you will have US dollars instead of ARS. These operations are legal and more than usual. People have accounts in brokerage firms in order to buy bonds and stocks that may be used on blue-chip swap operations.
The same system is used to get money in or out of the country legally. It is possible not only to buy or sell a bond in different currencies but also to transfer it to any part of the world. How? Because bonds are digital certificates they can be sent to a different brokerage firm through a service called Euroclear. By doing this, any entity or person can transfer their bonds in or out of Argentina instead of using money, which is forbidden.
However, we must also point out that this system only works for the capital of personal ownership. That means this system can't be used to settle payments between business parties.How to open an account with a brokerage firm in Argentina
To open an account with a brokerage firm, you just need to go to their offices and fill out a registration paper. A passport or DNI is needed.
Secondly, a way to justify the source of the money you will be using. With these simple aspects, you are ready to start operating through Argentinian capital markets.
Receive dollars as a freelancer in Argentina
In June 2022, the government of Argentina allowed freelancers to receive up to 1000 USD per month without compulsory exchange. This is a new way in which those registered as official freelancers are able to receive close to the full amount they should without losing 50% because of restrictions. The registry has been opened in the first week of June and thousands of freelancers are expected to join.
Workaround Solutions to Bypass Capital Controls in Argentina
Even though there are a couple of tools that simplify processes, telling the government what you are doing is always a poor idea in Argentina. The government might try to tax you or punish you if your business volume is high.Settle payments between service suppliers and foreign clients
1. Digital Wallets
This is why most of the time it is better to try to fly under the radar by using multiple mechanisms. For example, to settle payments between service suppliers and foreign clients, Argentinians generally use virtual wallets such as Paypal or Skrill. Both people and companies are allowed to use virtual wallets. However, most of them do not declare sources of income since it would mean losing up to 60% of their revenue.
Producers allow their clients to pay for their services with virtual wallets and then sell that virtual money in local stores called "Cuevas." Skrill, Paypal, and Payoneer are the most common. The virtual money is sold at the true exchange rate or at least much closer. The regular fee for exchanging virtual money is 5-10% approximately. B2B Pay can provide you with a solution of an exchnage rate of 2%.
2. Cryptocurrencies
Another system to settle payments is cryptocurrencies. Cuevas also buys cryptos such as USDT or USDC with a discount of 2%-4%.
3. Reexporting from Paraguay
Some Argentinian companies may choose to export goods to Paraguay and declare fewer products than the ones actually shipped. The goods are then re-shipped to any country, and the transaction is settled with a virtual wallet or other systems.
To do this, companies create a legal entity in Paraguay, for which they need a lawyer there, and export the goods to themselves. By declaring fewer products than real, the 50% exchange rate restriction is not as damaging. Then, the products are re-exported from Paraguay to their true destiny.
All in all, International business payments with Argentina is not easy. Contact us for our payment solution for Argentina.