Europe is the world's largest single trading bloc when considered as a single unit. As such, it occupies a high, third place in the ranks of Australia's trading partners, right after China and Japan.
Since November 15, 2015, both parties (The EU and Australia's government) are in the process of negotiating a comprehensive Free Trade Agreement. It was initiated by the Australian Prime Minister, the President of the European Commission, and the President of the European Council.
How much does Australia export to Europe?
Australian exports of goods to European Union countries reached 11.6 billion Australian dollars, and export of services was worth 7.1 billion AUD between 2019-2020. The total trading volume between parties valued 36 billion Euros in 2020 alone. Over the past years, there were also considerable strategic investments from Australia in the EU, as Sydney seeks to increase the trading volumes and intensity of its economic relations with the union. In 2020 alone, Australian government invested 778.7 billion AUD in markets across Europe, largely in hope of expanding their business relations and paving a road towards free trade agreement. This relation is reciprocal: the EU designated Australia as its third largest foreign investment destination in 2020 (with about 338.7 billion AUD pouring into the overseas market).
Main Export Sectors: industries, goods, services
What does Australia export to Europe?
Considering the trade between Germany and Australia (Germany ranks 11 among Australia's trading partners and is the biggest EU market since the UK left the bloc), Europe is particularly interested in importing goods related to pharmaceutical industry - particularly blood, antisera, vaccines, toxins and cultures, coal briquettes and rapeseed oil.
Australia is also a massive exporter of other goods, such as iron ores, concentrates, petroleum gasses, gold, aluminum oxide, copper ores, crude oil, beef, sheep and goat meat. Importers in Europe may want to consider tapping into one of those booming industries and creating more links between the continents based on those products. Australia is now focusing on improving the flow of technical and technological services in particular.
When it comes to services, Australia's top exports to the EU have been travel-related services, educational travel, telecom, computer and information services, as well as financial and technical labor and support.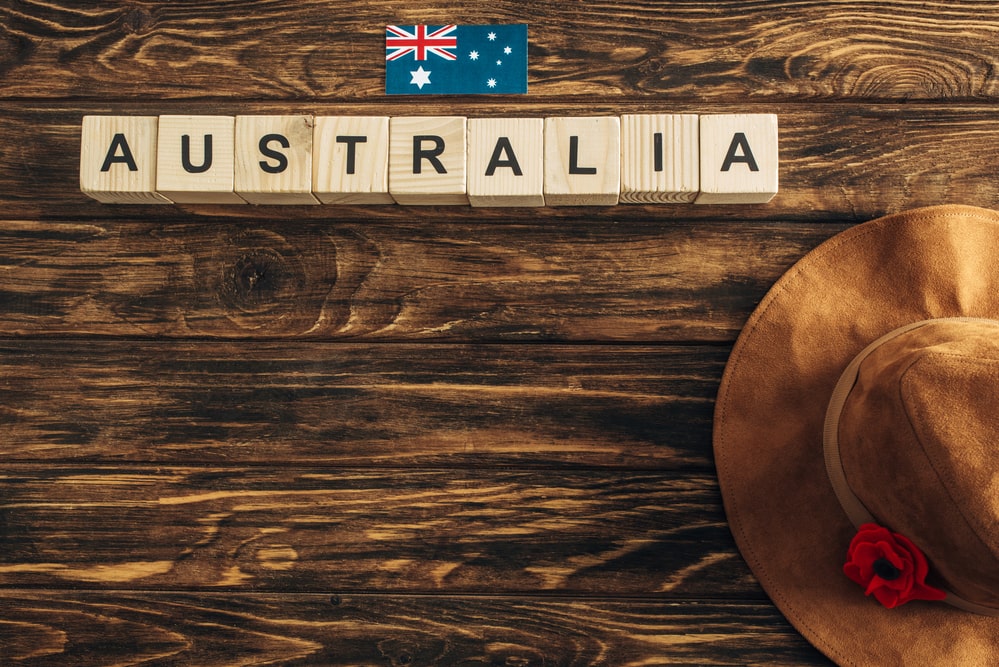 Some analysts point out very specific areas of opportunity for export from Australia: machinery including computers, vehicles, electrical machinery, plastics and plastic articles, optical, technical, medical apparatus, furniture, bedding, lighting, signs, prefabricated buildings, articles of iron or steel, clothing, accessories and finally rubber.
So far, the EU and Australia run their trade and economic relations under the guidance of the October 2008 EU-Australia Partnership framework. Apart from the cooperation of trade in services, a multilateral trade system and investment issue, the framework aims to reduce barriers in order to facilitate trade. On 22 May 2018, the Council of the European Union adopted the decision authorizing the opening of negotiations for a Free Trade Agreement between the EU and Australia - as of today, those negotiations are ongoing.
How to Export to Europe from Australia
Importing goods and services from Australia to Europe can increase your profits as well as help you grow into new international markets. Although there are challenges related to starting international trade, there is plenty of information to help you start off..
Austrade's website will help you cover the essential areas, including:
Getting ready for export
Creating an export strategy
Carrying out market research
Pricing your exports
How to market while exporting
How to handle freight and logistics
Since there is no trade agreement between the EU and Australia, you have to consider particular regulations that the country you want to export to has in place - and the specifics of law that applies to the sector of the goods or services you want to offer.
You can find useful information about the various quotas, costs, duties and documentation needed for the type of business you're doing on the Austrade website here. In short, it's essential to pay attention to applicable tariff classification / HS code, as well as to know the duties and taxes payable and to have the necessary accreditations and compliance certifications for your product.
There are also other factors to take into account:
Australia's rules and regulations of international trade
Tariffs, taxes and the rules of imports for the market you're exporting to
The responsibility between you and your importers
The costs of modifying products for the new market.
Important: VAT on exports from Australia to Europe
The EU has higher tariffs than Australia on many industrial goods, with exports facing tariffs of up to 12 per cent on minerals and metals, 10 percent on wood and paper and 7 per cent on chemicals. Australia seeks elimination of all EU tariffs on industrial goods, providing a competitive advantage to Australian goods exporters. In exchange for receiving improved market access into the EU, Australia will make commensurate cuts on tariffs on imports from the EU, reducing the price of goods for consumers.
A range of Australian agricultural exports to the EU, including beef, sheep meat, sugar, cheese and rice, are significantly constrained by EU tariff quotas. High and seasonal tariffs impair trade
Australia's Exports to the UK
In Europe, the United Kingdom used to be the biggest importer in Europe, but in the past two years, it has been taken over by the Netherlands and Germany. In response to that, the governments of both countries have agreed on a Free Trade Agreement, which was announced in December 2021, and is now waiting to be implemented.
Similarly to the agreement negotiated between the EU and Australia (currently frozen due to various bilateral disagreements), the new regulations will cover a wide range of issues that aim to improve the flow of goods and services between the countries. Among these changes are:
immediate elimination of tariffs on over 99 per cent of Australian goods exports to the UK, valued at around $9.2 billion, when the agreement enters into force;
improved access for farmers to more than 65 million UK consumers
around $43 million in annual customs duties will be removed from Australian wine
a tariff-free quota of 35,000 tonnes of beef at entry into force will expand to 110,000 tonnes in year 10 of the agreement. Tariffs on beef will be eliminated after ten years. Similar decisions pertain to sheep and sugar products.
Professionals will have the same access to the UK's lucrative jobs market as their European competitors, except from the Republic of Ireland. Australian job seekers will be able to compete on an equal footing with EU nationals in the UK for the first time in more than 40 years.
Australian households and businesses will save around $200 million a year as tariffs on British imports into Australia, such as cars, whisky, confectionery, biscuits and cosmetics, are phased out within five years, with tariffs on almost all UK goods being eliminated on entry into force.
Young people will have more time to travel to the UK for a working holiday and will be able to stay longer, with eligibility to participate in working holiday opportunities raised from 30 to 35 years of age, and stays allowed for up to three years in each country.
Australian businesses will have the guaranteed right to bid for a greater variety of UK government contracts in a procurement market worth an estimated half-a-trillion dollars annually.
UK businesses will be encouraged to invest in Australia thanks to best practice investment rules, including to set up regional headquarters in Australia to leverage our network of free trade agreements.
The agreement is foreseen to enter into force sometime in 2022. Currently, businesses can consult this page to understand the various tariffs and taxes that apply to their export into the UK market.
The B2B Pay solution
B2B Pay has expertise and experience that will support your journey on establishing your trade relations with Europe, as an Australian company planning to expand your trade. Why do companies choose our solutions? One of the key advantages to benefit from is our virtual bank account, which gives you access to both the EU and other SEPA countries, as if your business was based in Europe - saving you a considerable amount of time (quick, oftentimes immediate bank transfers and no fees on payments in Euro currency). Consequently, we have helped many SMEs to enter and grow in the import/export arena.
Such a virtual account becomes a key part when expanding your operations in Europe. Every account we offer comes with a European IBAN number, which you will be able to use to maximize returns, taking advantage of fast, often same-day bank transfer that the SEPA zone guarantees, and secure exchange rates. The less time your money is traveling, the less likely it is to be affected by changes in the exchange rate - and we offer our accounts in multiple currencies. Contact us to learn more and start benefiting from our solutions today.