Dubai, and UAE in general, has a diverse economy with a tremendous range of successful industries including real estate, finance, tourism, technology, logistics and transportation, and more.
Its infrastructure has state-of-the-art facilities and a world-class transportation system. But Dubai is also known for other things that have made it such an attractive place for freelancers, startups, SMEs, and multinational corporations.
Here are the reasons why entrepreneurs are moving to Dubai in such high numbers, based on my own experience.
1. Business Environment
Dubai has made great strides in moving from an oil economy to a modern, service-based one. In fact, did you know that over 95% of Dubai's GDP is now non-oil-based?
Even though I live in Dubai now, I never realized this stunning fact until a business partner of mine mentioned it to me.
Indeed, tourism is now one of the major economic sources of income in Dubai and part of the government's strategy to keep the flow of foreign cash coming in.
But Dubai is much more than a tourist attraction. It's an innovation and entrepreneurship hub that offers plenty of incubators, accelerators, and co-working spaces that make it easy for startups to thrive and are part of a comprehensive supporting ecosystem.
More importantly, Dubai offers a range of funding opportunities that are readily available to entrepreneurs. These range from venture capital and angel investors for startups to government loans and grants.
This is an incredibly important cog in the machine that makes it easier for entrepreneurs to grow their businesses.
2. Low Taxes
Dubai has some of the lowest taxes in the world, and that's one of the major reasons why entrepreneurs are flocking to this modern city-state.
Anyone that wants to maximize their profits and save money on taxes has to have Dubai in their crosshairs.
You see, Dubai doesn't have any of the following taxes:
Personal income tax
Value-added Tax (VAT)
Capital gains tax
Corporate Tax (until June 2nd, 2023)
Withholding Tax
As you can see above, there is a corporate tax rate being introduced from June 01, 2023. The United Arab Emirates (UAE) Ministry of Finance has decided on a 9% rate for taxable income surpassing 375,000 UAE dirhams (around $102,000) and a zero tax rate for taxable income up to 375,000.
That way, small companies and startups will still benefit from having no taxes imposed on them.
However, it seems that free zone businesses will still avail of having no taxes as long as they "meet all necessary requirements".
But even with this new corporate tax, Dubai will remain one of the best countries in the world for doing business.
It also remains at the top of low-tax hubs that include Montenegro (9%), Gibraltar (10%), Ireland and Lichtenstein (12.5%), Hong Kong (8.5%-16.5%), and Singapore and San Marino (17%).
3. Easy Business Setup
Since 2021, it has been much easier to set up and run a business in Dubai as it was no longer mandatory for foreign investors to have Emirati partners, which means that foreigners are now allowed full ownership of businesses in Dubai.
Before this law, you had to find an Emirati national and give them 51% of the ownership of your own company. It was just part of doing business in the UAE.
When moving your business to Dubai, free zones, also called free trade zones, are where you want to be as companies there are exempt from almost all types of taxation, and it's easier to open a registered business there.
Here's what you need to do to officially open a business in a Dubai free zone:
Specify the type of legal entity
Choose a trading name
Apply for a business license
Find an office space
Get pre-approvals
Register your business
Get your license
You also need to supply minimal documentation that includes a Letter of intent, Business plan, passport copies, etc.
Freelancers need even fewer documents (Application for registration, CV, Bank reference letter, Registry Identification Code Form).
It's my recommendation to find a reputable local company formation service that will do this much faster and, additionally, open a banking account and deal with residency for you and your whole family.
As an alternative to Dubai free zones, you can start your business on the Mainland (anywhere in the UAE) or offshore.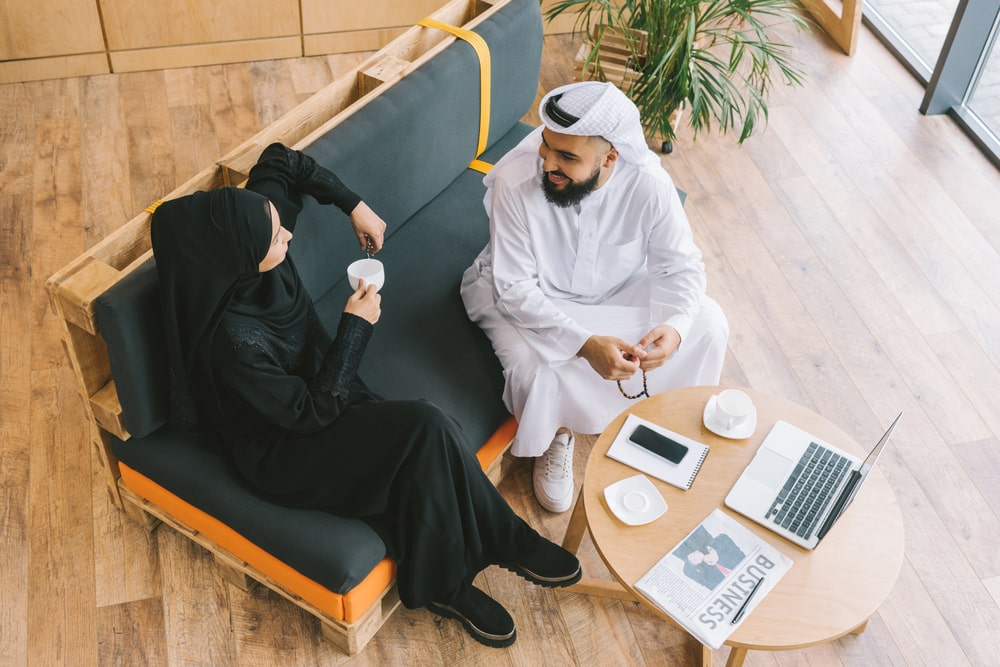 4. High Quality of Life
Entrepreneurs have enough stress in their lives already. For that reason, choosing a country with a high quality of life and great amenities is a must.
UAE and Dubai are certainly among the top countries in this regard. Emphasis on health and safety is one of the top priorities for the UAE government (not for poor migrant workers, unfortunately), and Dubai is one of the safest cities in the world, with a crime rate of only 0.5 to 1 per 100,000 people.
For those with kids or thinking about having kids, there are around 200 high-quality private schools all around the city and 26 international branch campuses of universities from 12 different countries.
Tuition at private schools ranges from AED 1,725 to AED 107,000 per year.
When it comes to entertainment and leisure, Dubai must be at the top of the list worldwide, with many water parks, theme parks, museums, theaters, and world-class sporting events. Not to mention beaches, parks, and, of course, incredible golf courses.
5. World-Class Healthcare
Speaking of quality of life, I had to put Dubai's healthcare into a separate category. Affluent people moving to a different country often put quality healthcare near the top of the list of their worries, demands, and expectations.
You'll be happy to know that Dubai has a top-notch healthcare system that's often ranked in the top 10 most efficient healthcare systems in the world.
Foreigners from around the world travel to the city-state for treatments, which also fuels the local economy with what is called "medical tourism."
However, you need to be aware that although Emirati nationals have low-cost or free treatments at public facilities and clinics, expats have to pay for them. These fees can, in some cases, be quite high, but the services you get in return are also quite high.
Moreover, you can't even get a residency visa without proof of health insurance, and if you hire domestic workers, you will need to provide healthcare for them, as it's mandatory for employers to provide health insurance to their employees.
6. Residency Permit
There are several ways you can gain residency in Dubai. For entrepreneurs, two will be the most important - residency by property investment and by entrepreneurship.
Both of these are part of the so-called Golden Visa program that gives long-term residence to entrepreneurs and investors, among others.
If you invest at least AED 1 million into a UAE property, you can obtain a three-year visa. Those that invest more than AED 5 million get a five-year visa.
Investors who own shares in an existing company worth at least AED 72,000 or those launching a company with a capital investment worth the same amount can also get a visa.
And lastly, global entrepreneurs (along with their families) wanting to relocate to Dubai's startup ecosystem can apply for a Golden Visa for entrepreneurs via the Dubai Future Foundation, UAE's economic development agency.
Again, I recommend finding a reputable local agency that specializes in residency permits, as this will give you the least headaches.
7. Ideal Location
The city-state is known as having the perfect location at the intersections of Europe, Asia, and Africa, making it a gateway to the Middle East.
Dubai has invested heavily in infrastructure and is now known for its state-of-the-art facilities and top-of-the-line transportation system. The Dubai airport is the third largest airport in the world but is also the home to the world's largest fleet of the world's largest passenger aircraft (the Airbus A380).
The Jebel Ali Port is the world's 9th busiest seaport but boasts the largest man-made harbor and is the biggest and busiest port in the Middle East.
Any entrepreneur, SME business owner, or executive will appreciate these as it helps them move goods and people and makes it easy to communicate with clients and partners around the world.
8. Government Support
Some governments are great at giving support to businesses, while with others, businesses would thrive without their "help".
The Dubai and the UAE officials fall into the first category as they have kick-started many useful initiatives with real-world applications.
For instance, they have set up industry-specific free zones throughout the city in hopes of giving a boost to Dubai property.
They also made it easier for entrepreneurs to start businesses, such as online business registration and licensing, simplified methods for getting visas and work permits, and a range of other support services like the Dubai International Financial Centre (DIFC).
What I personally like the most is the Dubai Future Accelerators program which was designed to directly connect you with officials from top-level government entities and the private sector in Dubai.
It's also there to develop and execute visionary solutions to key challenges facing the city and to scale faster in a potential market of 2 billion people. This gives entrepreneurs not only access to resources and networks but, more importantly, mentorship and funding.
9. Multilingual and Multicultural Population
Having a pool of capable workforce you can choose from is one of the foremost requirements for any business. Luckily, Dubai has a cosmopolitan and young population with people from all over the world looking for jobs.
Entrepreneurs can easily find a talented workforce with people who speak many different languages.
Most importantly, English is the language of business and commerce in Dubai and is widely spoken, so you won't have trouble quickly adjusting.
10. Access to Emerging Markets
Being at the crossroads in the Middle East, Dubai has the perfect location to access emerging markets.
Everyone knows that these still underdeveloped countries can provide the most growth for companies as the potential is limitless, and there aren't as many competitors as in developed countries.
Dubai's many air transport connections provide easy access to emerging markets in Asia and Africa, with countries like China, India, and Nigeria, basically on your doorstep.
11. Excellent Networking Opportunities
Ever since I moved to Dubai, I've met many like-minded entrepreneurs and business executives. Nowhere in the world was I able to meet that many driven people in such a small amount of time.
The city is well-known for its dynamic business community and a range of networking opportunities for business professionals.
It's a host of many business events and conferences throughout the year, with people from a wide range of industries and sectors flocking there.
These events are the perfect chance to connect with other business professionals and not only see the latest innovations and trends in the industry firsthand but also showcase their products and services.
Is Dubai Expensive to Live in?
Dubai is ranked as the 23rd most expensive city by the Mercer Cost of Living Survey. However, it's all relative, and it could be an expensive city for you to live in or cheap, depending on where you live now.
For instance, Dubai is about 25% less expensive than New York City and only around 4% less expensive than nearby Abu Dhabi.
Houses and apartments are expensive, especially in trendy neighborhoods and the city center.
Renting is comparable to other metropolitan areas too, but again, it depends on where you're looking. The biggest shock for renters is that many landlords charge a year's worth of rent upfront.
Is it Strict for Women in Dubai?
UAE and Dubai are still highly traditional. However, UAE ranks number one in the Gulf for gender equality and 49th in the world. Women can freely open businesses, and they get a lot of government support in recent years.
They can drive, own real estate, work, and get an education - nevertheless, some of these actions still require approval from their guardian.