The fintech neobank market in Europe is heating up with competition and compliance fueling the fire. Can fintechs stand the heat or will they be fleeing to Singapore or some other business haven? This article will answer this burning question. But first, let's take a closer look at fintechs and how the European fintechs market has overheated.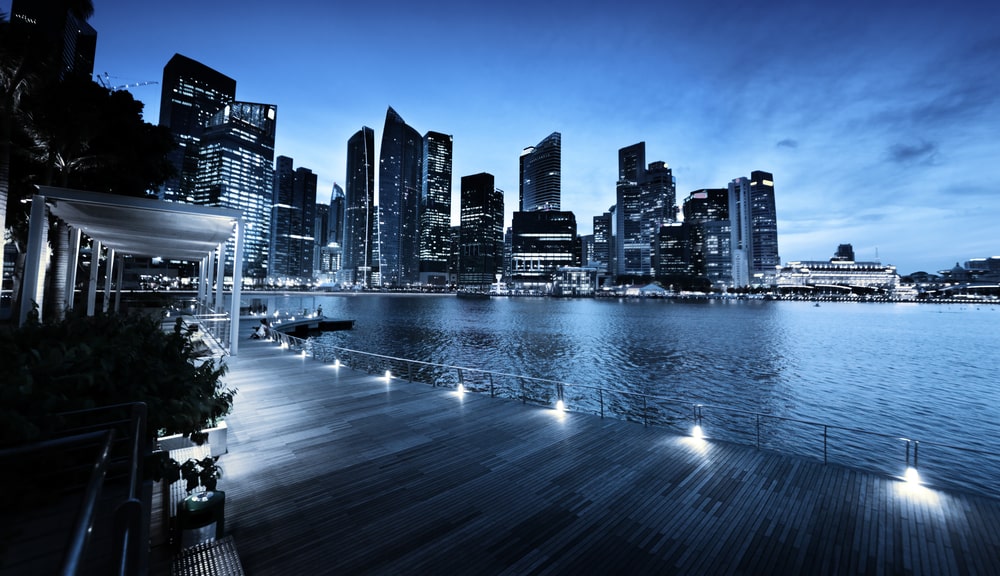 Whether you're paying for a cup of coffee at your favorite coffee shop using Revolut, receiving payment from a client for your freelancing services via Paypal, or trading stocks using an app on your mobile phone while on a holiday in Thailand, you're enjoying the convenience that Fintechs provide. These financial innovations have become a part of the way of life especially for Europeans.
So What are Fintechs?
Fintech, short for Financial Technology, refers to software and modern technologies that companies and businesses use to provide automated and enhanced financial services for ease of use for their customers - whether businesses or end users. Many fintech products were developed to link technology with small businesses and consumers' finances for ease of use, thus changing the way they monitor, manage and facilitate their finances and disrupting traditional banking and financial industries.
From the everyday tasks of paying for a purchase and budgeting personal finances to the more complicated processes of acquiring loans and business funding, transferring cross-border money, and managing investments, fintechs have seeped through the financial lives of people in Europe.
The Challenges Posing Threats to Fintechs
As the fintech industry is maturing, fintechs are confronted with two hurdles that threaten their profitability: competition (local and global) and compliance to regulations.
1. Local Competition
The last ten years have seen the upsurge of more innovations and startups in the fintech and the payments industry, giving birth to hundreds of challenger banks like Monzo, neobanks such as N26, challenger payment institutions like Transferwise, and fintechs like Revolut. This ushered in a lot of business models, card solutions, and personal and business bank accounts. Thanks to the EU's SEPA which harmonized and simplified bank transfers denominated in euro, a lot of these things have become possible.
This proliferation of fintech innovations is heating up the competition and saturating the industry. While the stiff competition has benefited the European consumer and small businesses with good quality products and lower prices and fees, it is hurting fintechs. The fierce competition is making the European business landscape more challenging for fintechs to run profitable business models. Statistics show that 75% of fintechs and payments institutions that may be profitable now have business models that are completely unprofitable due to fierce competition.
2. Compliance
Intensifying the difficulty that fintechs are facing with a saturated market are new legislation around compliance that are costing them more time, energy and money. The latest of these regulations include Antioney Laundering Directive number 5 (AML5), which puts a lot of burden on fintechs especially when it comes to account opening for small businesses and cross-border transactions. Owing to these regulations, fintechs are losing more money per customer, thus making a dent on their already shaky profitability.
3. Global Competition
While Europe is in the lead in the global race for fintech innovations in terms of open banking and SEPA system, other countries like Singapore, Malaysia, Hongkong, Mexico, Brazil, and 20 other countries are catching up. The business scene in these markets are the opposite of what's happening in Europe. These markets are unsaturated with regulations that are friendlier to fintechs, thus, allowing fintechs there to do business at lower cost in terms of compliance.
Are European Fintechs Fleeing Europe?
With these three obstacles in fintechs' way, will we see an exodus of firms from Europe to Singapore, the fintech leader of the Asia Pacific? Aiming to become the world's first Smart Nation, Singapore is busy forming partnerships with international peers, embarking on nationwide initiatives to foster development of pioneering technologies, and instituting new regulations to encourage innovation. These make the Lion City appealing to European fintechs.
Unless the fintech's products are highly Europe-focused, there's a great possibility of fintechs fleeing to other countries. If not Singapore, they could be moving to the other promising countries. Promising countries with a relatively cheap labor force such as Mexico and Brazil could draw fintechs that are looking to further reduce the cost of doing business.
Our hypothesis is that in the next five years when the European market is overheating, fintechs will move out of Europe to other fintech-friendlier markets. This will come about in a similar manner to what happened in the export market where everything in the clothing and electronics industry now is practically made in China. Fintechs in the overcrowded European market will transfer offices to Asia to get a lot more cost advantage and run profitable business models.
If you're interested in registering a company in Singapore read this article on How to register a company in Singapore as a foreigner. For a Singaporean bank account start the signup process here.