Trading relations between Canada and the EU
Ever since the trading agreement between Canada and the EU entered into force in October 2018, the already strong economic relationship between those two entities have entered a new phase of growth. The EU is Canada's third biggest trading partner, right after the USA and China, and this agreement paves way for even more dynamic growth. For now, it is provisionally effective, awaiting still ratification from some of the member states.
Nevertheless, the existence of the agreement already expanded the opportunities between partners, thanks to massive tax savings that it affords exporters - 99% of duties (or tariff lines) on goods and services were by now effectively eliminated. It also includes mutual recognition of certain professions: architects, engineers, accountants, and paves ways for more fluid exchange of employees between companies on both continents.
In more detail, CETA entails such changes:
Modernized and and standardized customs procedures that shrink the costs they incurred in the past
Simplified and sometimes also automated procedures for the efficient release of some of the goods on arrival, especially low-value ones;
Clarity and transparency around customs and tariffs
From that point, Canada has a right to participate in procurement opportunities in the EU states, providing governments of the member states, as well as authorities on lower levels and some of the companies in the utilities sector, with their products and services.
What goods and services travel between the EU and Canada?
In 2020, the value of trade in goods between the EU and Canada was €53.3 billion - 8.2% of its total trade in goods, while Canada received 1.5% of the European Union's externally traded products.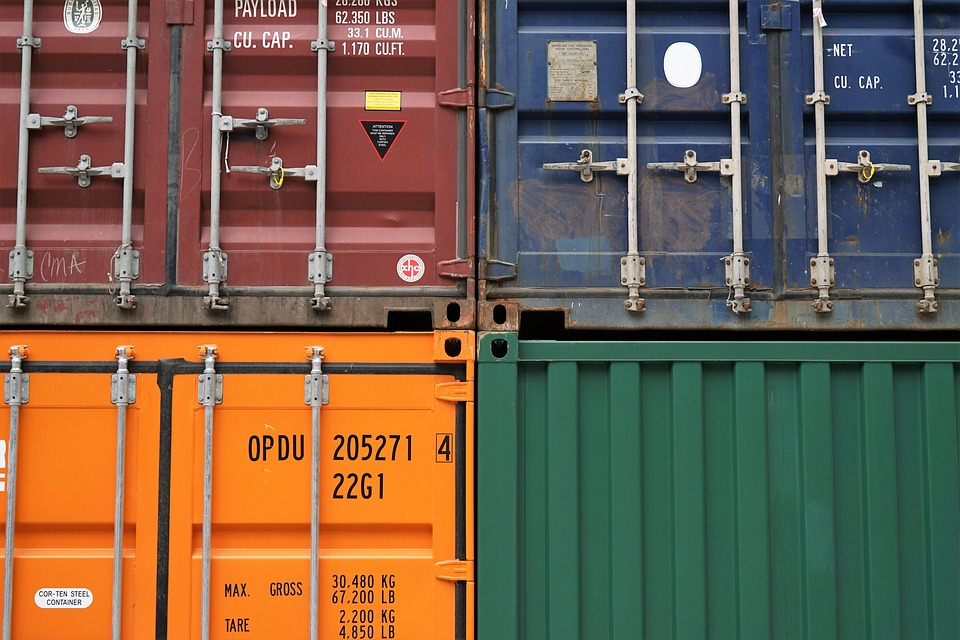 On the list of most important categories of products traded between the continents are:
Machinery (36% of EU exports to Canada and 21% of its imports).
Chemical and pharmaceutical products (24% of EU exports and 17% of its imports).
Agricultural products (reaching 7,274 million Euros in goods sent between parties in 2020 and experiencing a steady, yearly growth)
Ores, ash and slag (grew almost 100% over the span of the past 4 years, to 3,5 million euros in total in 2020)
Another important element of those relations are services - the European Union exports its telecommunications, computer and information services to Canada, as well as transport and use of certain Intellectual properties. The value of trade in services reached €25.6 billion in 2020.
How to export goods from Canada to the EU?
The agreement allowed for preferential access of small and medium businesses based in Canada to the European market, and encompassed practically the whole service sector. Maybe the most important change in the relations comes from the fact that tests and certificates on goods and products have been unified, making it significantly easier for parties to trade.
If you are interested in the conditions under which your company (based in Canada) can participate in procurement in the EU, we recommend checking this detailed guide for businesses on the subject.
VAT - how does it work under CETA?
Value Added Tax varies, depending on the country that imports the goods, and has to be paid by the importer. What's particular in case of Canada - EU relations here is that products arriving in the EU are subject to VAT at their point of entry, yet in case their actual use is intended elsewhere, they might be subject to VAT-suspensive arrangement, relegating the taxation to the country of final destination.
In principle, the EU rates look as follow:
standard rates may not be less than 15%
reduced rates may not be less than 5%
for some goods or services, the reduced rate cannot be lower than 12%
certain EU countries may maintain reduced rates lower than 5%
The B2B Pay Solution
Good news is that there is a solution that addresses both of these problems: B2B Pay. As a company working with international businesses and recognising their unique challenges in building their presence abroad, especially in Europe, our mission is that of speeding up international transactions, making them cost-effective and simple. The long procedures that involve passing paperwork back and forth are eliminated.
B2B Pay makes this possible by offering businesses virtual bank accounts, which improve the speed of transactions significantly, and all the paperwork they take is ensuring that each payment matches with an invoice.
This means that exporters can receive their payments faster, facing no delays during which foreign currency exchange rates could chip away at the sums they send and receive from other countries, and negatively impact the returns made on a transaction.
Virtual accounts reduce the cost of international financial transactions associated with traditional banking solutions and wire transfers that your typical bank would offer. Sending money with B2B Pay saves between 50% and 85% on currency exchange and transfer fees, which potentially increases the profit margin of our clients between 7% and 20%. These savings are a deliberate result of our pricing model based on two fundamentals: we ensure that pricing is straightforward and transparent and commit to keeping the cost of transactions as low as possible.
We're also all partnered-up
We have partnered with several established financial institutions that ensure we can handle quick and bulky financial transfers. We have on our board Barclays, an international bank notably one of the most respected and trusted banks in the world. Our position as a provider of international payment and foreign exchange converter has also been strengthened by multiple investors, both local and international. We count among them the Finnish Government alongside a range of investors from the U.S.
B2B exporters: Simple, fast, transparent and low-cost international financial transactions with B2B Pay
Every successful import/export business in the EU and beyond uses a B2B payment system that expedites their payment while keeping the process straightforward and as inexpensive as possible. B2B Pay is a Finnish B2B payment system that enables SME importers and exporters to succeed by simplifying international transactions thanks to the access we provide to European virtual bank accounts.
How does your business benefit from our solutions? Here is a list of solutions we've implemented, increasing your security (expect state-of-the-art technological solutions), trust and control over your financial affairs.
We equip you with an IBAN account, allowing for cheap/free of charge, same-day transfers in Euro currency within the European Union and among its SEPA partner countries.
We provide your company with various bank accounts in multiple currencies (at the moment we work with 30 different currencies), ensuring that your money flows as quickly as possible. We also take care of the transaction fees and currency exchange rates, always providing you with best available offers.
Our mission is to ensure maximum transparency. This includes tracking your transactions in real time, competitive and transparent rates applied to your payments, as well as hedging solutions that allow for more safety facing market volatility.
Get one and watch your business grow and thrive.