For your export company to be successful, the exporting process needs to be simple and clear between countries or regions in order to make a plan for successfully reaching a wider market, selling, and making a profit. Although the exporting process can pose a different set of problems for a business than it is familiar with, a clear exporting structure reduces unforeseen challenges between trading partners making it easier to sell or buy in a foreign country. For instance, Hong Kong and the European Union enjoy a stable trading relationship characterized by mature bilateral trade and economic relations that have very limited incidences of trade irritants.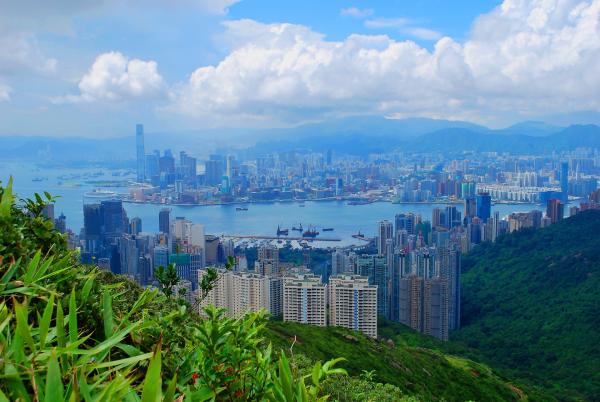 Main Export Sectors
Exports from Hong Kong to the European Union are dominated by transport, machinery, and Telecommunication equipment. In the commercial service sector, these trading partners have shown stable development and cooperation in air transport and financial services.
The EU and Hong Kong have also enjoyed substantial foreign direct investment partnership over the last few years. The EU has massively invested in Hong Kong with EU companies setting up more than 1000 regional headquarters and regional offices in Hong Kong. These companies cover a large variety of sectors including business services, financial services, construction, retail, banking, securities, insurance, and logistics among others.
The bilateral trade between Hong Kong and the European Union has strengthened over time due to the open access to the markets; the two trading partners have put the necessary infrastructure to develop bilateral trade and the ever-developing global trade infrastructure.
Why the EU is getting it easier importing from Hong Kong
The Hong Kong market is a competitive, transparent, and open market that largely speaks English. Hong Kong and EU enjoy strong intellectual property rights protection, and most people are familiar with the rule of law. Hong Kong has been one of the fastest growing areas in the world and is strategically positioned to host regional and representative headquarters.
The Hong Kong market is a leading telecommunication market in the Asia-Pacific region and a premier offshore center to trade in Renminbi Chinese Currency. The country also hosts the busiest airport for international cargo and busiest container ports in the world. Hong Kong hosts the Asia's third largest stock market, and the seventh largest in the world.
Major Exports to European from Hong Kong
Electronic Equipment
Machines Pumps and Engine
Gems and precious metals
Medical and Technical Equipment
Plastics
Leather and Animal gut articles
Toys and Games
Watches and Clocks
Crochet goods
How to Export to Europe from Hong Kong
Just like other businesses, entering the export market also requires proper planning and looking for customers who will buy your products. Exporting is a viable way of expanding your business; however, it is important to consider the timing, logistics, and practicalities involved.
You will choose whether you want to export by air or by sea. The type of transportation will depend on the bulkiness of your goods. Some goods are more convenient to transport by air while others are better transported by sea. Whichever you decide to use, ensure you consider the cost, and logistics of delivery.
Starting to export comes with its share of new challenges, but the EU has always been a promising market for Hong Kong products because the importers fulfill their contracts. A well-planned overseas sale has the potential to bring the reputational and financial success your company desires.
Entering the European market without any contextual knowledge can lead to expensive mistakes, and it is important to know the market players before investing huge sums of money. This involves identifying the barriers, tariffs, logistics, and the accustomed practices.
You can start by getting a distributor in Europe who will sell your products both at the national and local level. You can also get sale agents who will acquaint you with the potential customers and inform you of the market trends. Joint ventures by the local EU companies have gained popularity, and it allows you to establish a market presence.
Remember that is your new export venture your products might be forced to refine, adapt, acclimatize, alter, and tailor for a foreign market space. It is not automatically assured that your product will fit in; you must be an aggressive player and take the product to the people. One of the best ways to penetrate a new market is to tailor your product in a way that meets the socioeconomic needs of the foreign country.
You also need to remember that any contracts with distributor and agents should define obligations such as payment and delivery. Your intellectual property can also be jeopardized if you do not declare it in the foreign country. This might be a laborious process because patents are usually recognized in their countries of origin.
Top five tips to successfully export to Europe from Hong Kong
Legal Obligations

Keen attention to the regulations, and law is paramount. You should openly discuss the VAT rules, and understand that some products might not qualify for HM Revenue and Customs zero rate policy.

Licenses and Controls

You will need to identify if the product you sell needs an export license. In most cases, products such as firearms and chemicals require licenses.

Mastery of the law

Know that when entering a new country, you will be selling as per the regulations of that country. You need to master the national laws and abide by them.

Developing your Company's International Trade potential

The EU and Hong Kong has established various agencies to help beginner entrepreneurs and exporters that want to sell overseas. The agencies put the all the necessary knowledge of oversea business that entrepreneurs need. They also support companies through planning and training. This program prepares you to be adequately prepared for exporting and develop an entry plan. Sometimes it is costly to perform market research. Consequently, the program already has the specialist advice and protocol for entering a market.

B2B Pay virtual bank account

Receiving payments from Europe can take a few days, and banks often use unfavorable exchange rates. With a B2B Pay virtual bank account you can receive money much faster for a good rate.