European Union - Hong Kong trade relations
The European Union, as in the case of most of the countries we write about here, is an important trading partner for Hong Kong. As a bloc, it follows China, the biggest importers of goods from this small Asian state. This strong relation is reciprocal - Hong Kong is among EU's 20 most important trading partners when it comes to goods exported from the bloc (as of 2018). Simultaneously, the Hong Kong - EU relations are shaped by the influence China has on its neighbor and the stronger is the intervention of Beijing in the national law of this island country, the more sanctions we will see from EU and other Western countries on the trade between continents.
Hong Kong's economy is largely dependent on trading, due to its colonial links with Europe, strong economy, strategic location and very modern infrastructure, both in terms of harbors and airports. As in the case of the Netherlands, it specializes in re-exporting goods - exporting further products imported from other places in the world, without modifications. It helps avoid paying high tariffs, and protects trading partners from sanctions imposed by other nations on them.
Hong-Kong's main trading partners in Europe
As of 2020, bilateral merchandise trade between Hong Kong and the European Union (EU) amounted to 54 billion Euro, a drop of 12.0% since 2019. Until 2019, those numbers increased yearly - the fall coincided both with the coronavirus pandemic, crippling international trade, as well as with increasing political intervention of China in the national law of Hong Kong, seen as a threat to its democratic values.
Germany, Netherlands and France were Hong Kong's top three merchandise trading partners among all the EU Member states in 2020. They represented 23%, 17% and 16% of Hong Kong's total merchandise trade with the EU respectively. Goods imported from the EU accounted for 4.6%, or 22 billion Euros/196 billion Hong Kong dollars, of Hong Kong's total merchandise imports in 2020. Major goods imported from the EU to Hong Kong in 2020 were travel goods and handbags, pearls and precious stones as well as semiconductors, electronic valves and tubes. Simultaneously, Hong Kong-origin goods exported to the EU accounted for 2.6% of Hong Kong's total domestic exports in 2020. Hong Kong's major domestic exports to the EU in 2020 included jewelry, edible products and preparations as well as semiconductors, electronic valves and tubes.
Why is Hong Kong such a strong business partner of the EU?
One of the reasons why exporting goods from Hong Kong has been steadily growing over years is the fact that the country serves as an entrepôt for merchandise trade between the EU and Mainland China. In 2020, around 8% of China's exports to the EU, and around 4% of Mainland China's imports from the EU, were routed through Hong Kong.
Hong Kong is still a separate customs territory, and participates in the World Trade Organization as a full and separate member. As a small yet mighty business player, it welcomes overseas investments and offers an environment in which there is free flow of capital and return on investment without exchange controls - a big advantage to everyone planning on trading goods. Europe has been intensively investing in the country over the past decades, setting up regional headquarters and offices in Hong Kong - in June 2021, the city boasted 334 regional headquarters, 540 regional offices and 740 local offices with parent companies located in the EU. These companies cover a large variety of sectors including business services, financial services, construction, retail, banking, securities, insurance, and logistics among others.
In 2019, the European Union poured 21 billion Euros in investments into Hong Kong's economy, particularly in the manufacturing, accommodation and food services sector.
It is also important to remember that Hong Kong is one of the world's major financial centers, many of which are owned by European partner companies - at the end of 2020, 21 out of the 161 licensed banks, one out of the 17 restricted license banks and five out of 43 local representative offices in Hong Kong were owned by EU-based parent companies. Many European companies provide insurance in Hong Kong (16 out of 165 authorized by the country's government). Finally, there are Investment Promotion and Protection Agreements (IPPA) signed between Hong Kong and certain EU Member States: Austria, the Belgo-Luxembourg Economic Union, Denmark, Finland, France, Germany, Italy, the Netherlands, and Sweden.
IPAA's significance for trading between EU and Hong Kong
Hong Kong's IPPAs give additional assurance to overseas investors that their investments in Hong Kong are protected, and enable Hong Kong investors to enjoy similar protection in respect of their investments overseas.
On the list of protections and perks coming out of these agreements one can find:
fair and equitable treatment of investments;
full protection and security of investments;
non-discriminatory treatment of investments;
non-discriminatory treatment in compensation for losses owing to, among others, war or other armed conflict;
compensation for expropriation of investments;
free transfer abroad of investments and returns;
settlement of investment disputes between a contracting party and an investor of another contracting party; and
settlement of disputes between the contracting parties on interpretation or application of the IPPA.
What are the main goods exported from Hong Kong to the EU?
Over the years, the list of main products imported by European partners from Hong Kong has consisted of the following (in order of volume): telecommunications equipment & parts, computers, electrical apparatus for electrical circuits, pearls, precious and semi‑precious stones, semi‑conductors, electronic valves and tubes, articles of apparel, of textile fabrics, toys, games and sporting goods, parts and accessories of office machines/computers, electrical machinery and apparatus, finally electric power machinery and parts.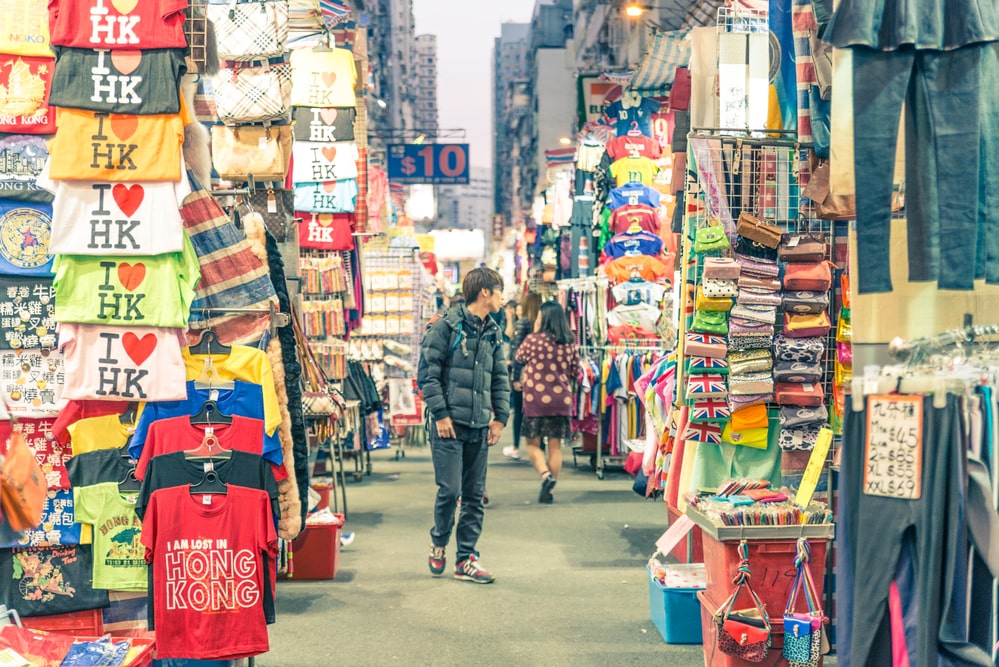 How to Export to Europe from Hong Kong
You will choose whether you want to export by air or by sea. The type of transportation will depend on the bulkiness of your goods. Some goods are more convenient to transport by air while others are better transported by sea. Whichever you decide to use, ensure you consider the cost, and logistics of delivery.
Starting to export comes with its share of new challenges, but the EU has always been a promising market for Hong Kong products because the importers fulfill their contracts. A well-planned overseas sale has the potential to bring the reputational and financial success your company desires.
Entering the European market without any contextual knowledge can lead to expensive mistakes, and it is important to know the market players before investing huge sums of money. This involves identifying the barriers, tariffs, logistics, and the accustomed practices.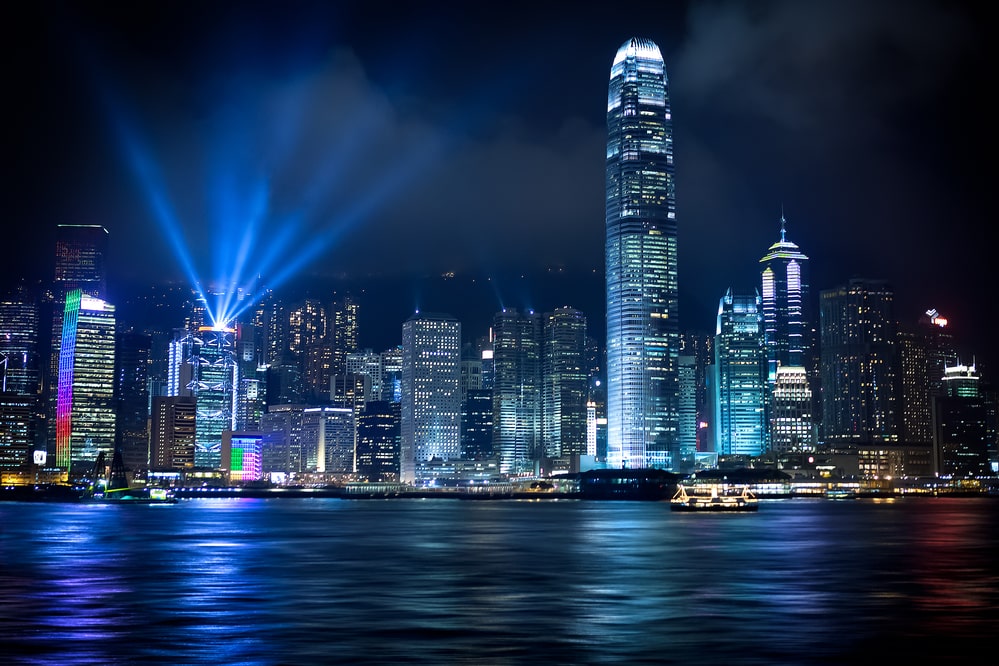 You can start by getting a distributor in Europe who will sell your products both at the national and local level. You can also get sale agents who will acquaint you with the potential customers and inform you of the market trends. Joint ventures by the local EU companies have gained popularity, and it allows you to establish a market presence.
Remember that is your new export venture your products might be forced to refine, adapt, acclimatize, alter, and tailor for a foreign market space. It is not automatically assured that your product will fit in; you must be an aggressive player and take the product to the people. One of the best ways to penetrate a new market is to tailor your product in a way that meets the socioeconomic needs of the foreign country.
You also need to remember that any contracts with distributor and agents should define obligations such as payment and delivery. Your intellectual property can also be jeopardized if you do not declare it in the foreign country. This might be a laborious process because patents are usually recognized in their countries of origin.
If you want to start your international trade with European Union member states, we encourage you to pay particular attention to the following regulations - and to consult the Hong Kong's Trade and Industry Department's website for comprehensive, up to date information about the current legal situation between the parties.
Trade Policy
The EU's Common Commercial Policy covers all the main measures affecting trade in goods and services and almost all trade‑related issues. Trade‑related areas partially covered by the common trade policy include: company law, indirect taxation, standards and other technical regulations, and enforcement of intellectual property rights.
One of the most important aspects of the EU trade policy is that the EU is a customs union. The same import duties are charged on imports from third countries regardless of the country of entry into the EU. The main principles of customs law are regulated at EU level, although the customs authorities of the EU Member States are in charge of their application.
The EU also applies trade defense measures against imports from third countries under various Union trade defense instruments, the main ones being anti‑dumping (AD), countervailing (CV) and safeguard instruments. Some of those apply to Mainland-China produced goods.
Import Restrictions
All Members of the EU have adopted a common trade policy towards imports from third countries. The EU has a relatively liberal import regime. In general, import licensing is not required for products entering an EU country, except for certain sensitive products like agricultural goods, tobacco, weapons, etc., and products governed by quantitative restrictions (i.e. quotas) and surveillance.
The EU has restrictions and prohibitions regarding the importation of pirated or counterfeit goods and some chemical products containing hazardous substances, restrictions on genetically modified organisms and imports of live animals and animal products.
The HKTDC Research monitors regularly on changes in trade policies and restricted measures of the EU, and publishes Regulatory Alert - EU that includes Anti-dumping Actions.
Import licensing
The EU import licensing system is based on the premise that no import licenses are required unless specific products are subject to import surveillance, quantitative restrictions or safeguard measures. Specific products may be monitored by the EU in order to increase transparency in trade, but without the purpose of imposing limits on access to the EU market. As a result of this surveillance, statistical controls and further controls on the origin of the products are established. The objective is to avoid eventual diversion of trade and customs fraud. EU surveillance measures apply to certain iron and steel imports from countries other than the countries of the European Free Trade Association (EFTA), countries which are parties to the Agreement on the European Economic Area (EEA), and Turkey.
Product Safety
Product safety is directly linked to the protection of consumer health and the environment, in that the EU aims for a high level of such protection, implemented in a harmonized manner across all the Member States. The EU's legislation spans the safety of all products – whether in a product‑specific manner under the New Approach Directives (which refer to European standards developed by CEN, CENELEC and ETSI.) and the harmonized standards adopted under these, or in a general manner (in all cases where product‑specific directives do not apply) under the Directive on general product safety and the standards adopted under this.
Labeling and Marking Requirements
Wide ranging EU directives provide a framework for EU laws on labeling and marking requirements to enhance consumer protection, with major sectors being the labeling and presentation and advertising of foodstuffs, labeling and standard product information of the consumption of energy and other resources of household appliances.
The CE marking is mandatory and must be affixed before any product subject to it is placed on the market and put into service (save where specific directives require otherwise). Where products are subject to several directives, which all provide for the affixing of the CE marking, the marking indicates that the products are presumed to conform to the provisions of all these directives.
Tariff Classification and Import Duties
The Harmonized Commodity System adopted by the World Customs Organization determines the commodity codes at the level of 6 digits. That is the basis for the adoption of the European Common Customs Tariff or Combined Nomenclature which is divided at the level of 8 digits. Importers must classify their goods under the Combined Nomenclature which contains sub‑divisions to the level of the eight‑digit code. The Common Customs Tariff is published at the end of each year and it will be applicable in the following calendar year.
Importers should also take into account the TARIC nomenclature which includes sub‑divisions up to ten‑digit codes. The TARIC is necessary for the imposition of additional measures different from import duties, which require additional codes. The Commission has decided not to publish the TARIC on paper anymore. It can be consulted via electronic format at the Commission's website.
The EU has a Scheme of Generalized System of Preferences ("GSP") in force whereby certain products of some beneficiary countries can benefit from lower or zero import duties. In particular, Regulation 978/2012 contains the relevant GSP provisions which are applicable from 1 January 2014 to the end of 2023 (the "GSP Regulation"). In order to facilitate the interpretation of GSP rules, the Commission in May 2016 published a guide on how to implement the rules of origin that determine whether or not goods produced in the beneficiary countries are eligible for preferential tariff treatment under the EU's GSP for developing countries.
Import Documentation
The documents to accompany the declaration will depend on the type of customs procedure requested. For example, in the declaration for release for free circulation, the documents to accompany the customs declaration will generally include the followings: the commercial invoice; the value declaration, where the customs value is to be established; a certificate of origin or invoice declaration where the application for a preferential tariff treatment is requested; an authorisation or certificate of authenticity where a favorable tariff treatment is requested; an import authorisation or license where this is stipulated in EU or national law.
Five tips to successfully export to Europe from Hong Kong
Legal Obligations
Keen attention to the regulations and law is paramount. It is important to examine the VAT rules (an official, up-to-date source of information on the subject), and understand that some products might not qualify for HM Revenue and Customs zero rate policy.
Licenses and Controls
You will need to identify if the product you sell needs an export license. In most cases, products such as firearms and chemicals require licenses.
Mastery of the law
When entering a new country, you will be selling according to the regulations of that country. You need to master the national laws and abide by them.
Developing your Company's International Trade potential
The EU and Hong Kong have established various agencies to help beginner entrepreneurs and exporters that want to sell overseas. The agencies put in all the necessary knowledge of oversea business that entrepreneurs need. They also support companies through planning and training. This prepares you to be adequately prepared for exporting and developing an entry plan.
Finally: B2B Pay virtual bank account
B2B Pay counts among its associated partners some of the leading companies in exports business. Why do these companies choose our solution? One of the key advantages to benefit from is our virtual bank account, which gives you access to all of the 36 SEPA countries. As a result, we have helped many SMEs to enter and grow in the import/export arena.
Every account we offer comes with a European IBAN number, which you will be able to use to maximize returns, taking advantage of fast, often same-day bank transfer that the SEPA zone guarantees, and secure exchange rates. The less time your money is traveling, the less likely it is to be affected by changes in the exchange rate - and we offer our accounts in multiple currencies. Contact us to learn more and start benefiting from our solutions today.