For B2B Exporters to Europe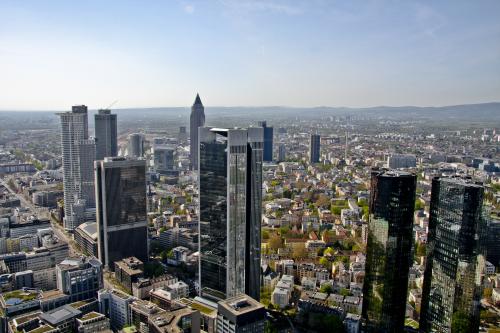 Financial district in Frankfurt, with a high concentration of banks
There are nearly 200,000 banks in Europe! All of them have varied fee structures between 3% to 6%, and processing times for transactions. Through which bank will your customer in Europe pay you and how much does this end up costing you?
Normally when you receive a payment from your customer in Europe they will simply initiate a payment order with their bank. All banks claim there is only a fixed fee of between 5 and 50€. But there's a catch: The exchange rate used for the currency conversion. You end up losing hundreds of euros because of this.
At B2B Pay we believe in complete transparency about fees. And in providing global business with the best rates in the market. For India this rate is 1%. We cut the costs of your transactions from Europe by up to 80%, thus increasing your profit margin by 20%. For a payment of 10000 euros we're talking about a saving of over 18000 rupees.
High cost for receiving the payment
The area of exporting where we found the highest cost was the actual final payment received by the exporter (either as a direct payment or via meeting the conditions of a Letter of Credit). The total cost including transfer fees and currency conversion fees is between 3% and 6%.
Why is this?
We talked to various parties including bank currency traders and treasury staff in multi-national companies to understand the reason for the high costs.
Three simple reasons
Banks have a lot of legacy and manual processes which cost a lot. these costs are passed on to their customers. On top this there are a lot of Anti-Money Laundering (AML) and regulatory checks they need to perform. If you're doing business with various importers you need to repeat the same process for each bank and in some cases even for each transaction.

Smaller banks in Europe use other banks to make currency conversion and international payments. This means the cost to the customer can double due to costs incurred in two or more banks in the system.
Small transactions below €200,000 in value are very time consuming for banks hence cost more. In fact if you have a transaction worth one to five million euro, as a percentage this will be 90% cheaper than a small transaction.
See also this article.
How much exactly?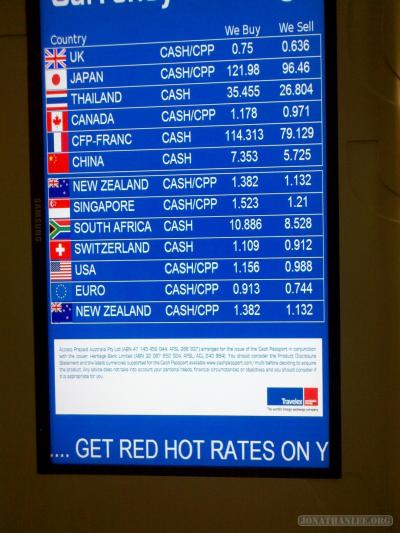 The costs are made up of two components: a fixed fee for international transfer and costs relating to converting the foreign currency.
Fixed transfer fee: This is the international bank transfer cost (SWIFT, etc) of €30 to €100 fixed fee.
Currency conversion charge: This part makes up the largest portion of the fee. It is usually hidden behind a very disadvantageous exchange rate. You see this at the airport with the difference between the buy and sell rate.
---
Change $100 to Euros and back to Dollars using those rates and you're left with $67.
Why is B2B Pay so much cheaper?
We mentioned earlier that, for amounts above one million Euros, currency conversion becomes a lot cheaper. As a technology company we are able to automate all the processes for currency conversion and international payments which, in turn, brings down the costs. Instead of making small currency conversion one by one, we add them all up to bring down the per-transaction costs. We pass on the savings to our customers.
Our solution for exporters to Europe is:
To take care of all the manual processes. When you sign-up as our customer we enter your domestic bank account details into our system and conduct all the necessary checks.
To facilitate receiving payments in Europe we provide you with a virtual bank account in Europe, with your own IBAN bank account number. The IBAN number is individual to you so that we can track your money and make fast payments. The same IBAN is valid in 35 European countries to collect payment in Euros for free.
As soon as the money arrives into your European account it is automatically forwarded to your domestic back account. Our fees for currency conversion are up to 80% cheaper than banks. This means you are saving 2–5% on the value of the transaction, increasing your profitability by 10 to 20%.
Glossary
The Single Euro Payments Area (SEPA) is a payment-integration initiative of the European Union for simplification of bank transfers denominated in euro. As of July 2015, SEPA consists of the 28 member states of the European Union, the four member states of the European Free Trade Association (Iceland, Liechtenstein, Norway and Switzerland), Monaco and San Marino. Andorra will become part of the area in 2016.
All bank transfers within this SEPA area are free. Check our in-depth article about SEPA for more information.

---

Hidden Conversion Fees

The real exchange rate is called the mid-market rate. It's the official, fairest rate — the one you see on Reuters. Banks have a lot of overhead costs this means that when they convert your amount they charge a large fee for this.