How to open a bank account in Estonia
Estonia, a small member country of the European Union and EEA, is the beating heart of the continent's edge-cutting technology and innovations. It has won international attention with its startups and companies that revolutionized the online existence of many of us, with Skype, Bolt or the fintech star company, Transferwise, to name just a few.
Estonia is also in the avant-garde of remote work, supported with its famous e-residence program, which turned this small Baltic state into a home for international freelancers wanting to access the European market and Estonia's seamless electronic bureaucracy. Estonian government constantly explores new ways in which it can make its services more time and cost-effective, including digital signatures, convenient tax solutions, identification of the citizens, and bureaucratic affairs.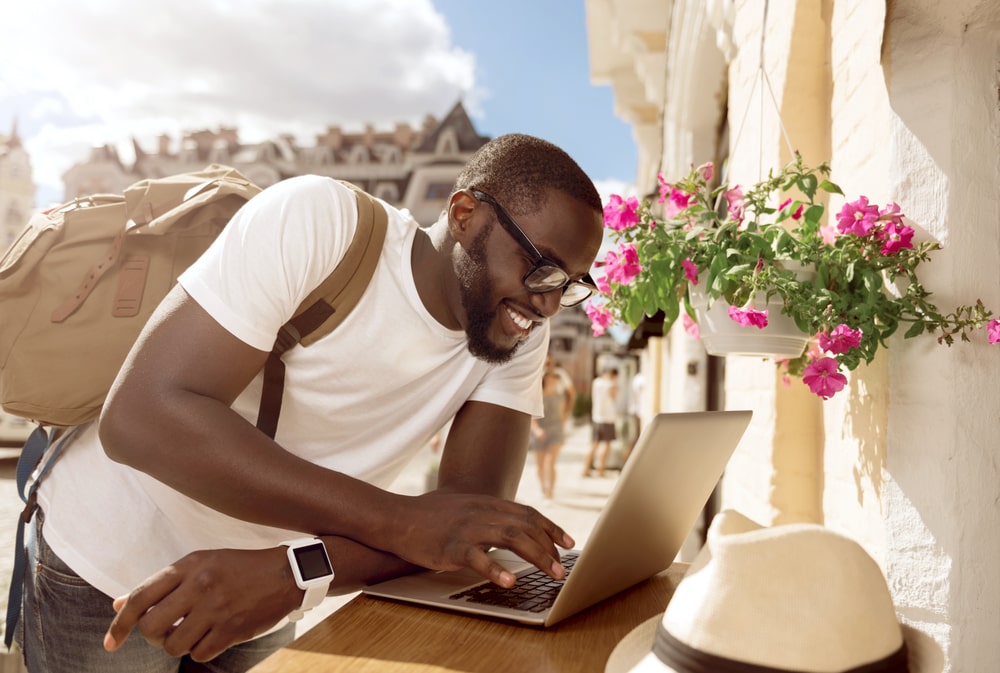 Estonia places itself at the forefront of the digital revolution, and its citizens have been using online services, electronic IDs, and integrated systems for years now. The country is small and picturesque - with hundreds of little islands and sprawling forests, charming architecture in the cities, inviting people for daily trips and excursions.
great universities (especially in the capital, Tallin, and Turku), and great social life, with friendly Estonians and many foreign professionals flocking here for well-paid jobs. For those who seek more intimate locations and an alternative to behemoths such as London, Paris, Berlin, Barcelona - Estonia is quite a compelling choice.
We've prepared a tutorial for those of you interested in relocating to Estonia, explaining step by step how to open a bank account once you made a decision to live there.
Documents needed to open a bank account in Estonia
As usual, you'll need to prove your identity when opening an account and the exact requirements may vary case by case, bank by bank, but the most common would be: Passport with a valid residence permit or visa
A rental contract or mortgage papers, or any other documents showing the reason for your extended stay in Estonia
Any other document that identifies you, such as bank statements from your home country, including your address
Since Estonia is a small country of well-educated citizens, you can count on the help of an English-speaking officer in the bank. The process should typically take 30 minutes.
Can I open a bank account in Estonia as a non-resident?
Yes, Estonia has a system that enables you to open a bank account without residency and as an e-resident, and you can start the process online. Generally speaking, it is often possible to open an account with only your passport - depending on the country of your origin and the bank you chose. Some banks might do a thorough analysis of your case and get back to you via email or phone within 5 business days.
Best banks in Estonia
There is a large presence of international banks in the country and these banks take care of the financial matters of the international businesses in Estonia. You can also choose from some of the Estonian financial institutions. Here is a list of the most popular banks in the country:
Other options for your banking choice include young Estonian banks, such as Inbank and Luminor, or an older player, Coop Pank. In most cases, you can either visit a local office or apply online for the preferred option. While opening an account on the internet, each customer is asked to provide an identification document online or offered a video-call verification as an alternative. Upon successful opening, you will receive further documents and your first card by mail.
Opening an account is normally free, and there are no fees on operating the account. It's worth checking the costs of withdrawals from out-of-network ATMs in each bank. All of the banks have modern, convenient online banking platforms.
The virtual bank account alternative
You are spending too much sending money out of Estonia
If you are sending money outside of Europe with a regular Europen bank, you're usually losing money. An example? A transfer of 10.000 Euros to a bank account in India would costs you approximately 1000 EUR - the amount arriving on the recipient's account will be closer to 9000 EUR. The reason is that banks use old systems, which require people's attention and work, high maintenance - resulting in high costs of these operations.
We've found an alternative for you. It is a virtual bank account with B2B Pay, which comes with a European IBAN and a fixed 1% fee. By using our services, the same 10.000 euro transfer will costs you around 900 euros less, depending on the market you send the money to. It's all possible thanks to the technology we use and the deals we make with our partners.
Page content
How to open a bank account in Europe
We have a few guides to guide you through the process of opening a bank account in multiple European countries and explaining why a virtual bank account with B2B Pay may be a better alternative if you are transferring money outside of Europe and taking advantage of a better rate.
---
How to open a bank account overseas
We have a few guides to guide you through the process of opening a bank account in multiple countries all over the world and explaining why a virtual bank account with B2B Pay may be a better alternative if you are transferring money outside of Europe and taking advantage of a better rate.
---