How to open a bank account in Cyprus
Cyprus is one of the wonderful little island countries located in the Mediterranean sea, famous for its great weather, food, beautiful ancient architecture, and dramatic, almost biblical nature and landscapes. For some, it is also known for low taxes, casinos, fancy hotels, and luxurious holidays. Because of its complicated history and affordable living costs, you can meet here large populations of British, Turkish, Greek, and Russian nationals, as well as citizens of other European and non-European countries. You will find them living in big cities and tiny settlements tucked somewhere between mountains and forests, in beautiful, sprawling villas with swimming pools and charming farms. Because of the island's international community, as well as a history of being occupied by the British Empire, English is a lingua franca in Cyprus, next to Turkish and Greek spoken by its biggest population.
If you are looking to make this lovely island nation your home as well, whether you come as a student, worker, retiree, or investor, we're here to offer you a simple guide explaining how to open a bank account in Cyprus. One important piece of information: Cyprus is a country divided into two parts, and the North has been under Turkish influence for over 50 years now and is not recognized as a separate state by most of the world's countries. This guide does not apply to banks in the North of the island - but for many foreigners, it will be easy to open an account in the south and use it when they visit/move to the North.
What documents do you need to open a bank account in Cyprus?
To open an account in Cyprus, you don't need to have a Cyprus residency - all you will be asked for is a set of documents. This can vary from bank to bank, but typically, these are what most Cypriot banks require:
Passport or a valid identity card (some banks may ask for notarized copies of identification papers)

A reference from the bank in your home country reflecting your good credit standing

Proof of address (e.g. utility bill issued not later than 6 months)

Filled application form issued by the bank

Information on why you need the account
Banks may also ask you for anticipated income and expenses. For non-EU residents, banks may require an Alien Registration Card or equivalent document.
Of course, for companies, the requirements are different and will include company incorporation documents and all documentation by its shareholders.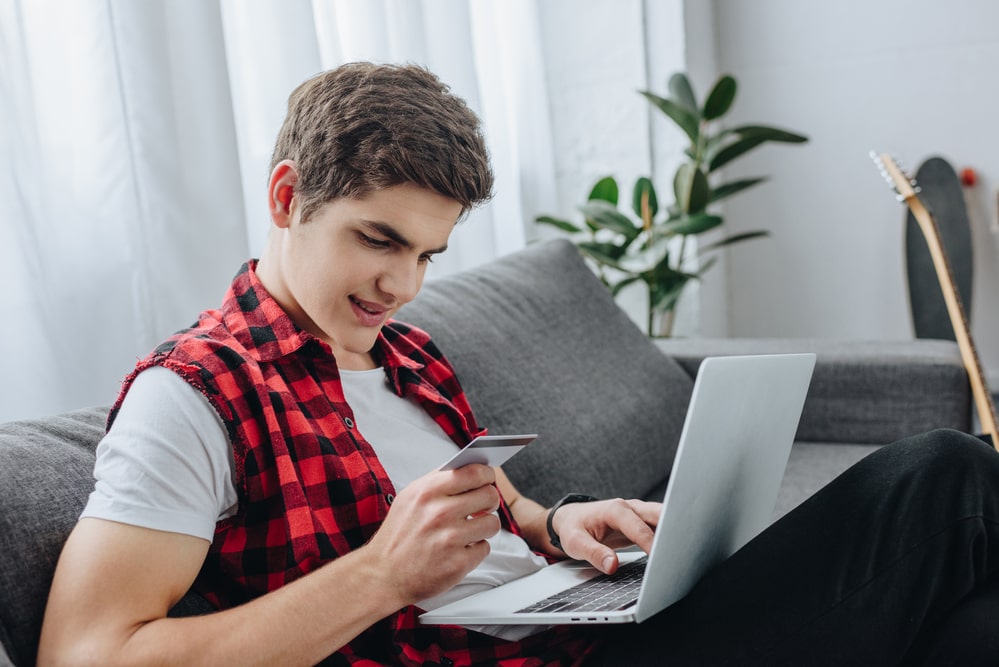 Best banks in Cyprus
Most Cypriot banks have focused on business and private wealth management, but there are plenty of options for normal current accounts and everyday banking services such as loans, bills, insurance, phone customer service, online banking and ATMs. There are at least 3 large players in the country offering all of these options: Hellenic Bank, Bank of Cyprus and Alpha Bank.
There are more banks worth considering such as SGBC, Astrobank, and the National Bank of Greece.
The virtual bank account alternative
With traditional banking it is expensive to send money overseas from Cyprus
If you need to transfer money anywhere outside Europe, you will probably consider using a traditional bank transfer. Because banks use the mid-market rate to transfer and convert money between one another, in order to cover their expenses and to profit, your bank transfer will be subject to considerable charges.
With a virtual bank account alternative such as Narvi Pay, you get your own European IBAN account, which you can use to receive or send money from/to anywhere. It is especially convenient in Europe. The convenience it offers starts from account opening and onboarding making to international money transfers. You open an account which you can do fully (not just initially) online. And you can send or receive funds within 24 to 48 hours, and even make euro transfers instantly, thanks to its Instant SEPA Payments.
Narvi Pay is not just about faster and more convenient transactions. It's also about savings and cheaper fees and charges. Since it uses mid market rates as a basis, it only charges a flat fee of 1% of the total transaction. Owing to these advantages over traditional banking, this Finnish-licensed and regulated Electronic Money Institution is now becoming the banking alternative that global businesses prefer and trust.
FAQ-s
Can A Foreigner Open A Bank Account In Cyprus?
Yes, a foreigner can open a Cyprus bank account . . . even non-residents. Cypriot banks will still ask for proof of residence, but your address doesn't have to be in Cyprus. If you're wondering how to open a personal bank account in Cyprus as a foreigner, check out the documentation requirements mentioned above or use online banking services such as Narvi.
How Much Does It Cost To Open A Bank Account In Cyprus?
Many Cypriot banks offer checking accounts with no minimum opening deposit. Although they may charge a monthly account maintenance fee. At the very least, expect to be pay €2.90 for a standard current account. Hefty opening deposits only apply to wealth and asset management accounts.
How Long Does It Take To Open A Bank Account In Cyprus?
Bank account opening in Cyprus will take a non-resident about 2 weeks. It is possible to open an offshore bank account in 10 days if you hire a third party to do it. But why pay for extra charges and risk dealing with third parties when there are faster and more convenient ways of opening a bank account in Cyprus immediately, such as digital banks?
Can I Open A Bank Account In Cyprus Online?
Yes, it is a possibility for you to open a bank account online. However, you cannot do that with all banks, and the process may vary from bank to bank. Hellenic Bank, for instance, allows you to initiate the bank account opening process online. But in order to finish the process, you have to make a personal appearance at a branch.
Meanwhile, at the Bank of Cyprus, you can open an account remotely, provided you are registered to their 1bank digital service. If you're not, you'll have to give them a call to initiate the process.For this reason, it's best to ask your preferred bank about their account opening process. Some banks may require additional documents or steps or there may be steps that foreigners or non-residents need to do in person. If they require you to visit a branch, take note that Cyprus banks typically close around 1 to 2 PM.​
How To Open An Offshore Account In Cyprus?
One way to open an offshore account in Cyprus is by going through law firms or companies that specialize in bank account openings. But you have to do your due diligence to check on if you can trust them with your money.
If you are not comfortable entrusting your money to these entities, that's understandable. The good news is you can open a bank account in Cyprus online without hiring this third party to do it for you. As discussed in the previous section, there are Cypriot banks that allow you to open a bank account online. However, some banks may require you to eventually visit their branch in Cyprus to complete the process.
If you do not have the time or inclination to go to Cyprus for that, there's another option. Digital banks. And one of which is Narvi Pay. Narvi Pay is a modern banking solution providing global businesses with an integrated platform to work easily with local and international customers and suppliers. Licensed and regulated in Finland as an Electronic Money Institution, it is a trustworthy banking alternative for businesses. And with passporting rights in 29 European countries, it is an efficient banking solution for doing business worldwide. If you're looking for a hassle-free account opening without the need to go to Cyprus, the good news is you can do it with Narvi with its full (not just initial) online onboarding.
Which Bank Is Easy To Open an Account In Cyprus?
As mentioned in the previous sections, traditional banks in Cyprus now allow foreigners and non-residents to open an account online to initiate the process. This is convenient. However, they may require you to visit Cyprus to complete the process and they can charge high prices.
If you really want an even easier account opening, you can go for neobanks like Narvi Pay.
How to open a bank account in Europe
We have a few guides to guide you through the process of opening a bank account in multiple European countries and explaining why a virtual bank account with B2B Pay may be a better alternative if you are transferring money outside of Europe and taking advantage of a better rate.
---
How to open a bank account overseas
We have a few guides to guide you through the process of opening a bank account in multiple countries all over the world and explaining why a virtual bank account with B2B Pay may be a better alternative if you are transferring money outside of Europe and taking advantage of a better rate.
---